I hear often from men who started using our site that they don't get good response from women, and it's frustrating. The reason is that they come to EM with expectations from pay per letter (PPL) international dating sites, and think that they can behave the same way here, as they were there — write whatever you want, without thinking, ask for anything that pleases you, and get lovely, happy, excited responses back.
For a long time already I have been writing that PPL dating sites are not made to connect you with women and help you build a relationship — they are money-making venues.
When you are shedding $5 per letter or $2 per minute of chat (it doesn't matter if you are paying less or more, the essence of your communication is still the same), or $50 for a 10-minute video session that you can only ever afford once a month (when Skype is free), you are simply paying someone to talk to you, and sure, they will be nice to you, no matter what you say.
(Especially if it's a faceless substitute who is talking to you, who has no vested interest in your "relationship" except getting paid for writing to you, and having you among dozens of his/her assigned profile's "admirers" — read here in detail, how it works.)
But once you come to EM, things are 180 degrees different. You are talking to real women, and they are seeking not just $0.50 commission from each letter, but a decent man to give their hearts and bodies to, and hopefully cook him meals, bear his children, and share his bed for the rest of their lives. The stakes are higher. You cannot have sloppy photos in your profile, or request nude pictures from her, or discuss your sex life with your previous girlfriend. (If you think it's a stretch, read this story).
You are actually courting a woman, who can at any second get offended, or upset with something you said or suggested, or implied, or may be there was a double meaning. She may not like your worn T-shirt when you talk to her on Skype (for free). She may be put off by the fact you were on the site but didn't answer her letter, or answered it in 3 days instead of immediately. In short, it's a relationship with a woman, as you know it.
It is not a PPL letter-writer, who is there to entertain you, tell you sweet nothings, and respond cheerfully after you have disappeared for 2 weeks, as if nothing happened. It doesn't work like this with real human beings.
Dealing with PPL sites is probably similar to having sex with robots, or, think of a simpler example, your GPS. Did your GPS ever got mad at you for not listening to its directions? Imagine a real woman in its place with a map and a heart inside her chest. That's about the type of difference you get between "pay per letter" and sites where you freely share and communicate.
If you are used to the PPL type of behavior (and most men get caught in pay-per-letter dating sites when they initially look at the option of meeting women internationally), then you have no skills to date women online, and you might mess up your new connections. You have to forget the attitude of "they just want to get out of their ****hole", and realize that Slavic women you are talking to are no different from women in your office or your neighbors, they just live in a different country and watch different TV stations.
But they use the same brands of washing machines and soup powder, people drive the same cars in the streets, they even watch the same movies and listen to the same music. Sure, there is a local content as well, but they are aware of your culture and achievements — while you are probably not aware of theirs.
Stop being arrogant, and read at least Wikipedia articles about the countries where women you are talking to come from. Read some posts on this blog about women from Russia, Ukraine, and Belarus.
Start over and realize that you are entering a territory where "mail order brides" don't exist.
Welcome to #emdating.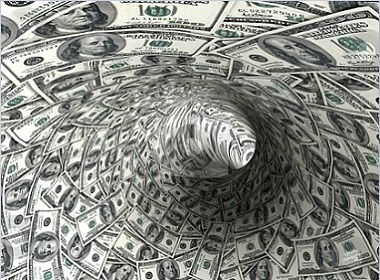 Read also: