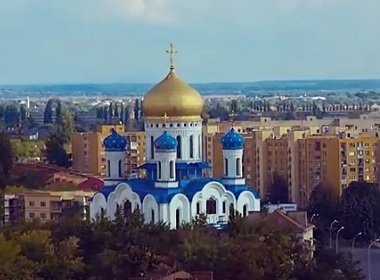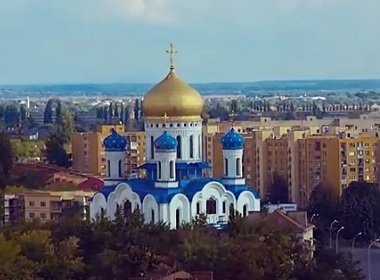 Due to rapid adjustments in exchange rates, the dollar value of Ukrainian salaries and costs of living changed dramatically in 2013-2015.
Can you live on $50/month in your country? In Ukraine, you can.
(Read the report on the actual trial below.)
Changes in Ukrainian Salaries (in USD)
The dollar value of an average Ukrainian salary dropped about 2 times since mid-2013, due to the exchange rate fluctuations: 49-62% depending on the region.
The hryvnia value of wages slightly increased at the same time.
The map below demonstrates how the average salary changed by the region since June 2013.
The average income per person during this period decreased in Ukraine from US $429 to $200, reported KP.ua.
Salaries in Kiev are still the highest in the country: 6900 hryvnia/month ($314) in 2015 as compared to 5238 hryvnia/month ($655) in 2013.
Termopil and Chernivtsy have the lowest salaries, nearly 1/3 lower than on average country-wide.
Costs of Living in Ukraine
Prices for goods and services increased as the value of hryvnia, the local Ukrainian currency, dropped.
17 September 2015 Ukrainian Rada approved a raise in the official minimum of the costs of living from 1176 to 1330 hryvnia/month, and the minimum salary from 1218 to 1378 hryvnia/month. The changes will be implemented from 1 December 2015.
Accordingly, the minimum hourly wages changed from 7.29 to 8.25 hryvnia ($0.33 to $0.38 per hour).
Official minimum costs of living for different categories of people (per month):
Children 0-5 years old: 1167 hryvnia ($53)
Children 6-17: 1455 hryvnia ($67)
Adults 18+: 1374 hryvnia ($63)
Disabled: 1074 hryvnia ($49)
What Professionals Think
However, experts say that the real costs of living in Ukraine are higher than even the newly modified official numbers.
Andrey Vigiringsky, the deputy director of the company "Public Audit", stated that their calculations were made on the basis of the factual costs of living and inlfation, in order to match the standards of in 2013, reported, reported Finance.ua.
According to "Public Audit", the minimum salary should be 2487 hryvnia/month, and pensions 1938 hryvnia/month.
Economist Andrey Martynyuk agrees that the minimum salary should be at least 2,500 hryvnia/month.
Kiev's lawyer Stanislav Batrin believes that the costs of living should be raised to 7,000 hryvnia/month within 3 years.
According to UBS rating released in September 2015, Kiev is the cheapest capital in the world to live in. The report published by the bank states that a family needs $1237/month to get by in the Ukrainian capital, with the further $540 required to pay the rent. (Those numbers are substantially higher than what locals actually live on.) Kiev is also at the bottom of wage charts by UBS.
Local realtors say that the average price for renting a studio apartment in Kiev is around $230/month. Larger apartments will cost more. Regional prices for apartment rent are significantly lower.
Video Report: How I Lived on The Minimum Salary for 30 Days
Dmitry Chistyakov, a reporter of the Ukrainian TV show "Utro" ("Morning") lived for a month on the minimum salary, which is currently 1218 hryvnia (around US $50).
He managed to survive on this amount, and even had 23 hryvnia left at the end, which happened because of unexpected savings on bills. He had no food left at home.
However, his conclusion was, "You cannot live like this, you can barely survive".
Half of his "salary" allowance the journalist allocated to paying for electricity and communal services for his apartment, which he owns, and purchasing a monthly travel pass for public transport. Chistyakov purchased the pass for 200 hryvnia ($9.17), and left 400 ($18.35) for bills at the end of the month.
An unexpected health problem, a strained ankle, forced him to fork out 100 hryvnia ($4.59), which he had to spend on buying the cheapest bandage in a pharmacy. The trip to the doctor was covered by the medical insurance.
Chistyakov lived mostly on vegetable soups, breads, and porridges, forced to purchase the cheapest (damaged) vegetables in the markets, in order to fit in his monthly budget.
300 hryvnia ($14) was spent on food in 1 month. He cooked his meals himself.
The reporter lost 10 kg (22 lbs) during the month.
"I am happy that the experiment is finished," the brave writer announced at the end. "I don't feel very well."
His dog was another expense that he realized was unaffordable for a person on a minimal salary. For 2 weeks his friends were looking after the dog, but the last weeks he had to feed the dog by himself. This forced him to save even more on his own meals.
The same with dating: The single guy could only afford to take his date for a walk or watch a free movie in a park.
"It's OK now, but what do you do when it becomes colder and starts raining?" he asked.
Buying drinks or even a coffee in a cafe would be unaffordable, he concluded.
Dmitry managed to purchase 2 shirts (10 hryvnia each) at a second hand shop. "To buy warmer clothing, one would have to save for months," he stated.
He doesn't mention the costs of Internet and mobile phone, which are negligible in Ukraine.
By the end of the month the correspondent had 23 hryvnia left. It happened because Dmitry planned to spend 400 hryvnia on water and electricity bills, and it only cost him 376 hryvnia.
Facts about costs of living in Ukraine:
Every 4th Ukrainian lives on this monthly amount (1218 hryvnia/month).
The minimum pension in Ukraine is currently 949 hryvnia.
The actual average salary in Kiev is $314 (6900 hryvnia) per month, which is 6 times more than the amount the correspondent was forced to live on.
Prices for food and services in regions are lower than in the capital.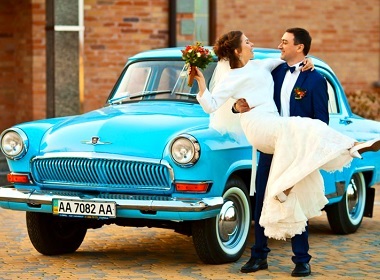 Read also: