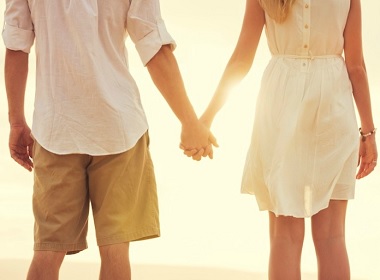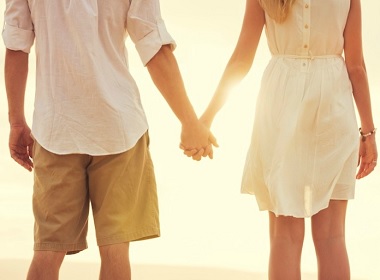 I have written previously about the costs of dating, if you are seeking a serious relationship, comparing local and international courtship and related costs.
My conclusion was that it is much cheaper to date internationally than locally.
This week I came across an article on Bloomberg, which confirms it once again: International dating saves you money, if you look at the actual costs of meeting and courting women, and then the expenses of a wedding.
Costs of Dating Russian/Ukrainian Women
Men who are dating Russian and Ukrainian women, and Eastern European ladies in general, say that you should plan to spend about $10,000, if you are to find a bride and get married.
Some men say that you may be able to fit within $7.5K budget, and others reckon it is not possible to achieve the desired outcome without having at least $15,000 in cash and available credit card spending.
(But if you think it is a lot of money, local dating will cost you 3-5 times more.)
Costs of Local Dating
According to the numbers supplied by the Bloomberg researcher Alison Damast, the average couple will spend USD $40,441 before they tie the knot during a 2.5-year courtship.
This is where this number comes from:
Flowers: $275
Chocolates and candy: $186
Fine dining: $8,000
Valentine's Day: $620
Entertainment: $1,775
The Ring: $4,225
The Wedding: $27,882
Remember, $12,000 spent on a serious relationship (before paying for your wedding) may or may not result in a marriage. It's just an ongoing cost without any guarantees this will result in your getting married and having a family.
If you are dating online internationally, it will cost you 1/100 of this amount.
Why International Dating Is Better
The initial dating stage happens online: You are paying a fixed amount for the membership to a dating site (never go Pay-Per-Letter/Paid Chat route, here is why), which may wary from a few dozen to a few hundred of dollars (more expensive plans give you more flexibility and choice).
But think about it: Even if you are paying $129 for a Gold membership on Elena's Models, it's only the cost of about 1 real-life dinner-and-movie date (with no guaranteed results). Just 1 date.
When women are removed from you, they are not expecting to be wined and dined immediately, and you can chat and establish relationships online, saving you a lot of money in ongoing costs of dating.
If you have not succeeded in finding a potential partner within 3 months, you are only out of pocket to the value of your initial investment ($129). Well, you have tried.
You either decide to take another 3 months for $89 (discounted recurring membership), or realize it's not for you, and go back to paying $129 for 1 first date locally (plus the regular fees to the dating sites).
You cannot completely avoid to pay for dating, but when you are courting women internationally, it is not just cheaper—it's free.
You can be talking to 20 women at the same time, and going on 2-3 Skype dates every day, without spending a cent.
How successful you are depends on you: There are thousands of highly motivated Ukrainian women seeking a serious relationship.
There are also thousands of Russian women. If you want a serious partner, you can find one.
Talk to enough women, and you will find someone who likes you just as much as you like them, and who is genuinely serious to make it happen.
A person who has spent on you 3-4 days (24 hours a day) of communication time, or 100 hours, without the encouragement provided by free dinners and entertainment, has been emotionally invested in this relationship more than a woman who was getting free perks in the form of food and amusements.
And how much will it cost you? Zero. Just your time.
Travel Dating
When you have found someone who you think could be The One, you need to meet. This is just a vacation at a new exciting destination, and you can pick which one: Most women will be happy to travel within their country to a city you would like to visit. Some women are even happy to travel to meet you internationally, so you can meet in Thailand or Bali, for example.
Imagine that: Traveling for a vacation, and you have a cute and interested girlfriend eagerly awaiting you there. Besides, she doesn't insist on dating for years and really wants to be in a relationship.
Wedding
If everything worked out between you two, the greatest expense is the wedding.
Compare $27,000 for an average wedding in the USA with $2,400 in St. Petersburg. A good wedding in Ukraine or Russia will only cost you $4,000-6,000, including everything top notch.
Sure, all your family and friends may not be able to attend. But the bride will be extremely happy, and who the wedding is for, anyway? Mostly for the bride. For your family and friends, you can have a reception when you arrive home, and you don't need to spend $30K for that. Just buy enough food and drinks, and celebrate.
Total Costs
Men who have completed the task of dating, meeting, and marrying a woman from Eastern Europe usually manage it on the budget of $12,000 or less. If your intention is to find someone for a serious relationship, and you would like to get married, this is a very simple way to accomplish it without having to amass great amounts of cash and credit card debt.
Date smart.
Video: Ukrainian Wedding
A wedding like this would easily fit within $2,500 budget in Ukraine. In the USA or Australia, you would pay it just for the flowers and the cake.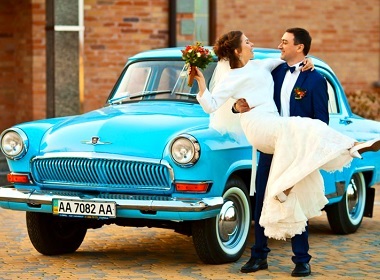 Read also: