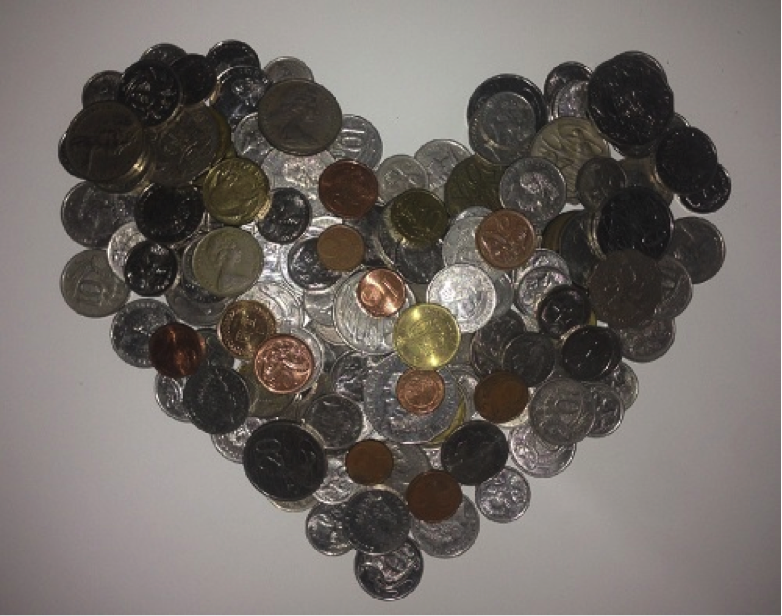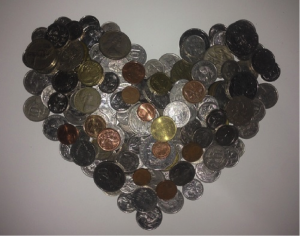 Dating usually costs money. It's true for both men and women. Both have some expenses connected with dating and courting a prospective partner. While men usually pay for dinners (it's still frowned upon to ask for split bills), women spend a lot of money on clothes, shoes, hair salons, perfumes, skincare products, and cosmetics, trying to look their best for men.
So, when you start thinking about costs of meeting Ukrainian women, keep this in mind. There is cost for everything, including dating. Thanks Lord sunsets are still free! There are also ways to save, if you understand how it works.
If you are a man living in the United States, Europe, Australia, or some other country, it's very easy to meet Ukrainian women. There are many websites offering introductions to ladies from Ukraine, Russia, Belarus and other Eastern European countries, including Elena's Models.
There are several factors to consider thinking about costs:
Introductions (communicating online)
First meeting (travel and accommodation to meet in person)
Additional meetings, or her visiting you in your home country
Obtaining a partner/finacee visa
Relocation (travel and cargo)
Introduction
Introduction costs will be usually the lowest (for example, Elena's Models offers package deals with unlimited mails, chat and video chat for a once-off payment of $260).
Certainly, there are websites that manage to bill their members for each mail they send or receive, or bill per-per-minute for chat and "video dates", but you don't need to entertain these. If you only exchange 10 mails (back and forth) through such we-bill-you-every-time websites, it will cost you about $120, and you haven't' even started yet! (As opposed to that, on Elena's Models unlimited communication with 1 member through mails costs only $15. You can send 1000 mails for the same once-off low price.)
Coming back to the introduction stage, of course you want to talk in real time before you spend several thousand dollars on your personal meeting. Right? You probably want to chat with your selected lady (or ladies) for 30-60 minutes several days a week, for 2-3 weeks. If you also want to see her (or them) on video, imagine paying $49 for a 10-minute video conference every time. This is what some sites still manage to charge. Men who want to meet women from Ukraine or Russia keep paying these sites month after month, because sharing personal details there is also prohibited, so you have to keep going through the company. You start small paying for one "date" but if you liked the girl, you have to keep paying. Often men rake up bills going into thousands.
Elena's Models packages
Elena's Models is completely different, and this is what some men realize only later, when their bills on other "Ukrainian" dating sites start getting out of hand. A one-time payment on EM includes unlimited communication with all your contacts, which means you can talk to them for as long as you want. You also have no doubts whether they are talking to you because they are getting a share of your per-per-minute payment, or they indeed like you. On Elena's Models, women are not being paid to communicate with you, because you do not pay-per-minute! This logic is pretty simple. They are there because they want to meet men.
So, you definitely want to get unlimited communication, and the best option is probably Platinum Membership, which gives you unlimited contacts, chat, video chat, and mails. Plus, of course, the free online translator, in case the Ukrainian woman you date doesn't speak fluent English. If the ability to see each other in real time isn't that important for you, you can select Gold membership, which starts from only $99.
Meeting
The first meeting usually happens outside your home country, unless you live in Europe, where ladies can visit easily. You can also organize your first meeting with Ukrainian women in Thailand, Malaysia, Mexico, or Dominican Republic (see also this article). Prices on tickets and accommodation vary depending on the season (low season means lower prices). Ladies usually can travel to these countries on an organized tour for $500-1200, including plane tickets and accommodation. If you think of the costs of regular dating (dinners, movies etc), this can be compared to the costs of a weekend away for two.
Any additional meetings should be costed in a similar way. Some couples decide to move in together after 2-3 weeks of communicating online, and then spending 5-14 days together at a holiday resort. Other couples take their time, talk online for 1-2 months, and then meet 2-3 times before they conclude they are ready to take it to the next level. Certainly, it's a personal choice.
Obtaining a partner/fiancee visa
You can hire a lawyer, which will cost you 2-3 thousand dollars minimum, or you can file your paperwork yourself, and save. Government visa fees are listed on official immigration websites, usually they are under $500.
Relocation
This includes the price of tickets for her and her children, if she has any. Most Ukrainian women don't have much stuff they want to bring across with them, so usually you won't need to pay for cargo.
Total costs
Bear in mind that when you start dating women from Ukraine or Russia online, you don't need to have $5,000 in the bank. Dating someone may work, or it may not. Initially, you only pay for membership to the site, which on Elena's Models is as cheap as $99, which is certainly cheaper than dating women locally in the usual "dinner and movies" style. If things are looking up, and you have found the woman you like, the next stage only requires enough funds to cover the costs of your personal meeting. Getting a visa won't happen too quickly, usually it takes 3-6 months. If this is the woman that can make you happy, then there are ways to fund it, such as getting a second job, credit cards etc.
But for now, all you need is to give it a try!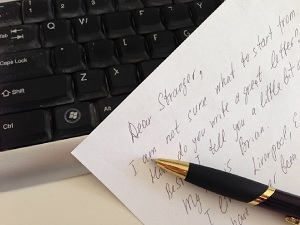 Read also: