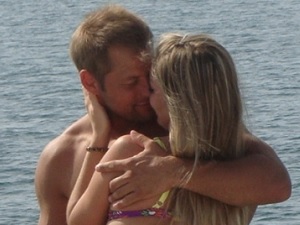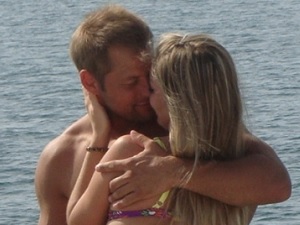 Talking to women on the blog, I was surprised at how different they were. There are obviously diverse kinds of female online daters, and a man would be wise to approach them differently.
Each sort has its distinct features and would respond better to a certain type of communication. The 7 types of online daters exist, but they can be fluid and the same person can progress (or regress) from one to another.
1. Prey
There is a large group on female online daters, especially the Russian-speaking ones, who believe in the tale about a "man-hunter", and "woman-prey". This theme, surprisingly, seems to be the cherry of Russian Cosmopolitans and Mary Claire's, as well as hundreds of websites, advising women "not to chase men", otherwise their relationships are "doomed". Ladies living in this paradigm want guys to "chase" them, because they believe that only then it's possible to develop a quality relationship that will last a lifetime.
These girls are easy to please, as long as you keep "chasing" and make her feel special. There are, probably, not many other men around, because she never writes to anyone herself, and often takes long to respond. But if you get through the surface shell, she will be a very faithful and dedicated partner for life.
2. Yes-girl
These women answer "Yes" to every EOI or mail, without bothering to check your profile. You can see that by the fact that she hasn't popped up on the list of people who viewed your profile. Afterwards she may not even respond to mails or can simply disappear without a notice.
If you see that a lady has responded "Yes" to your EOI or sent you an EOI without viewing your profile, you know she may be a Yes-girl. If you really like her, go ahead, write or send a chat request, just realize: she may never answer again.
3. Cold feet
These daters seem to be too eager and give away too much and too quickly, but then, when the time comes to meet or make a serious decision about moving from the online to the real world, they don't deliver. It's like they are trying to convince themselves how serious they are.
If a woman seems very eager, try to cool down and ask questions whether she had given a thought how to meet, if you both like each other, or what does she know about life in your country, or how her family will react if she were to move overseas. It is these things that often pop up and may halt the relationship later on.
4. Checklist girls
These girls are very serious. They have a "list", and they are looking for a man who matches it to the "T". They may be so ingrained in their lists that they are including it, in great detail, in their partner requirements.
If you see a long list of requirements in a woman's profile, she may be the checklist girl. If you match her list, contact may work wonders, as most likely, she doesn't have many suitors. You may want to modify your profile before contacting her, as she may reject you in an instant, if you do not match her checklist.
5. Angry
We all know this online dater. Her profile is telling about the things she doesn't want, rather than what she wants. She feels she had been unfairly dealt with, and is suspicious of everybody's motives. She genuinely wants to find someone but her profile is so scary, a rare man will venture to contact her, and she becomes even more upset.
I cannot, in all earnestness, recommend contacting these women. They may be very genuine but it will be tiresome.
6. The pretty non-responder
There are these girls with totally gorgeous photos, who upload their profiles, go through the personal interview, log into the site regularly but never respond to anyone, or almost anyone. It's like they are waiting for their "prince", and don't feel the need to respond to "mere mortals".
Numerous photos that are "too gorgeous" may be the indicator that the girl belongs to this class. There is basically nothing you can do to make her respond. She is capricious, and feels she has the right to be because of her prettiness. If you send her a smart and funny personally written "just for her" email straight away instead of an EOI, you may score some extra points.
7. Casual
This is my favourite type of female online daters. They might have arrived to the dating site by chance, or on advice of their friends, who were successful. They are open and fun to communicate with, with no pre-written letters or scenarios, they just are going with the flow. They are not afraid to contact men themselves, and happy to reply to EOI's and mails. For them it's one exciting adventure.
With them, the most important is to be genuine and go with the flow. Don't pressure them too much. They want to enjoy not only the result but also the process itself.
All 7 types of female online daters are here to meet someone, although your approach should be different. Knowing what type of personality you are dealing with will help you to structure your communication better.
Read also: