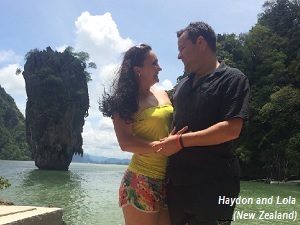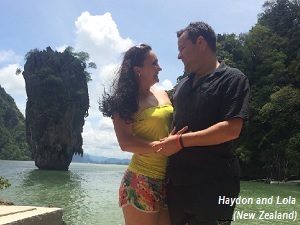 If you wonder how quickly can you meet a girl on EM, or why this pretty lady who only joined a couple of days ago hid her profile, read on.
It seems to me that many guys have this idea of "correspondence" for many months, and then "going to visit", and then, they believe, they will get married to this woman and live happily ever after.
Well, that's the way it used to work in 1990's, but not anymore. The pay-per-letter and pay-per-minute websites where you guys start your journey into the world of Eastern European beauties (we all know which sites) aren't telling you the whole truth how to really meet someone. Quite the opposite!
Meeting someone through PPL websites
The goal of "pay-per-letter" sites is actually not for you to "meet someone". Their goal is for you to "pay-pay-pay" — while you think you have a chance of meeting someone wonderful who will love you for you. They tell you that all you need is to "establish a good communication" with a girl, and then "join their tour" to meet her.
So, you probably spend on pay-per-letter and pay-per-minute chats about $300-$500 a month, sending back and forth "letters" and "chats", which supposedly help you "to get to know each other". You may think it's reasonable, because you need to really find out about your lives and fall in love.
Well, I hate to disappoint you, but the only goal of all this correspondence is to move the money from your wallet to the one of the agency, which, in turn, shares it with letter-writers — who may or may not be the girls from the pictures. It is a chain of service providing you with the "dream". You keep paying, they keep answering your mails and chats.
Meeting someone through EM
When you are talking to girls on EM, everything is absolutely unlimited and REAL.
There is no pay-per-letter or pay-per-minute ever. This is why women on EM don't want to talk to you for months! Because they actually want to meet someone for real.
When you are coming to EM from PPL sites, 4 things happen:
You don't get as many letters from women as you were on PPL sites.
You don't get 100% responses to your letters as on PPL sites.
Women disappear from the site quickly, often within 1-2 weeks.
Even if your communication started, it may not continue; the girl may just stop answering.
Why is that?
Because, contrary to the principle of PPL sites, women on EM do write their own letters to men, for which men do not need to pay. Nor EM neither women benefit from sending tons of letters back and forth: for women it's a waste of time, they just want to find ONE good man to meet and spend the rest of their lives with.
And even though we do tell them to keep their options open and don't get committed too fast, most of them do their own thing and quickly "fall in love" with someone, and hide their profile.
How quickly can you meet a girl on EM?
I know most guys buy the cheapest "Gold 3 month" membership, and then spend days and weeks choosing whom to send an expression of interest, and then — whom to write.
Contrary to that, guys who are smart and buy Platinum membership straight away, don't need to send EOI's, wait for a response, and then write a letter. They simply instantly send a mail/letter, and also, probably, a chat request, so they can connect immediately in real time. So, while you are still waiting for a response to your EOI's, the other guys are already chatting to your girl on the site, or even on the phone.
Think of this:
If you were at an event, and there were lots of guys and girls: who do you think would "get" the girl you liked?
99% of the time it would be the guy who walked up to her and asked her out first — unless, of course, he was a total jerk and made a fool of himself.
By the time you worked out the courage to walk up to her, someone might have already asked her for lunch tomorrow. How long would this take? Minutes.
Don't think that online dating (the real online dating — not PPL sites) works much differently. Once a girl found a suitor she really likes, she stops scouting and only has her eyes for him, she probably already is half-in-love with him and thinking of names for their babies. That's how quickly girls fall "in love" with the idea of having met the man of their dreams.
They actually do have this "man of their dreams", and "visualize" him morning and night before sleep. I am not kidding! 🙂 It's the truth. Girls, for some reason, believe that "visualizing" the man of their dreams will "attract" him into her life. (My point that sending an EOI to a man could actually bring better results is wildly opposed by women on the principle, "a girl should be modest, and should not chase a man".)
So, when a man resembling the "man of her dreams" pops in her mail box, she will drop everything she is doing, and dedicate herself to him only. And if she is pretty and her requirements are reasonable, this may happen rather quickly.
What's the conclusion?
Don't buy the Platinum membership, and watch the girls you liked disappear after 2 weeks on the site. You will, probably, later see them in our Success stories.
Many girls who write their success stories say, "It was all so quick. I just registered, and the next day got a phone call from [my future husband], and that's it, we knew it was Destiny!"
Again, I am not kidding. That's the language they use. "Destiny". "My second half". "It was meant to happen".
Platinum members can also, by the way, instantly download direct phone numbers and email addresses of girls (women have the option to make them available on the site). In other words, you could be calling the woman who caught your attention on her direct, private mobile phone number immediately. (You can also upgrade your membership from Gold to Platinum at any time.)
So, the conclusion is that you can meet someone very quickly, within 1-2 days, if your photos are nice, your requirements are reasonable, and you are not counting EOI's and credits but simply contacting all women you like.
Or, if you don't really want to actually "meet someone" but just want to dream and correspond, then you can spend years here sending EOI's and mails. They just won't be with one woman, because most girls do want to meet a man for real, and not just play online romances.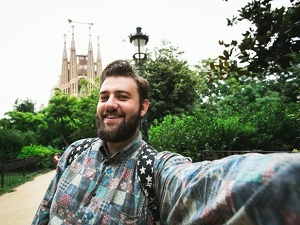 Read also:

All English articles

Share this article