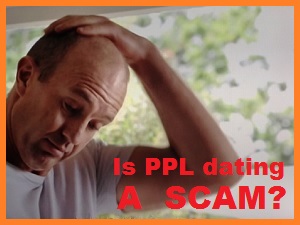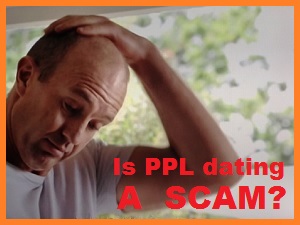 Reading comments to my earlier article about pay-per-minute and pay-per-letter dating (PPL), some men expressed the opinion that they believe it to be a scam. Are they right or wrong?
Elena's Models is not a pay-per-letter site, it uses a membership model. This means, letters and chats are unlimited and don't cost any extra.
But you will see many other companies that work in pay-per-letter model, which is often being questioned.
What is PPL dating
In short, PPL is a way of operation of some dating sites (especially in the international dating industry), where men are paying for every letter they send or receive from women, or for every minute of chat and video chat. The sites state that men are not paying to women to date them but the money is spent of translations, made by "agents".
Costs of PPL dating
Usually men are required to pre-purchase "credits", and opening each letter takes 1 or more credits, as well as several credits are deducted from your account per minute of chat of video chat. For most sites the minimum amount of credits you can pre-purchase will be around $100, with the minimum price per letter of around $3.
Some men state that they have spent as much as $70,000 dating women from PPL sites, and were unable to establish a genuine relationship. Other men point out that letters that were supposedly received from women living in different cities were word to word, which raised their suspicions.
PPL dating sites and their Terms of Use
If you read Terms of Use of most pay-per-letter sites, you may discover that the scheme of letters not necessarily originating from women themselves is covered under the user agreement.
The truth is, you had probably agreed when you registered that the site would not be liable if their agents are not 100% kosher. (No one ever reads Terms of Use.)
Is PPL dating a scam?
PPL dating model is certainly prone to exploitation.
Pay-per-letter sites share their profits with local agents, who are supposed to translate letters. The integrity of PPL sites, assuming the site itself is not a scam, depends on the integrity of the local agent, who can be a sole person.
There are reports of ads in Ukrainian papers and online seeking women who would work on hourly rate talking to men online, preferably English-speaking.
Theoretically, there could exist a software that receives and answers letters based on pre-loaded templates.
However, when I think of PPL dating sites, to me they seem to fit more the model of 1900 phone services offering hot conversations about any fantasy you'd like to explore at the rate of mere $3.95/minute.
Common features:
Their ads are omnipresent. Anywhere you go, you will find their enticing offers.
They are very easy to use! Just pay as you go, and your communication will keep going. No effort on your part is required.
The ladies you are talking to are kind and nice to you, no matter your looks, job, and marital situation.
If you do not pay, communication stops.
Do you see similarities?

Real women don't operate this way. They are often moody, unreliable, picky, choosy, they can disappear without a notice, stop answering, ask inconvenient questions, and easily get upset.

As opposed to that, your typical PPL date is very pleasant. And it's nearly impossible to offend her.

This is why, to me, PPL sites offer men some great entertainment value! 🙂

For not too much money (well, if you only talk to 1 person and only send 1 letter a day), you will have your ego stroked for quite a long time. Compare this with costs of real life dating! Without taking into account continuous efforts it takes.

So, if you'd like to read some sweet nothings, and dream of your perfect relationship with a perfect woman (and that's all), you know where to go.

But if you want a real relationship, it always involves work!

What media thinks about PPL dating sites: The men who go to Ukraine looking for a wife then fly home alone and broke (Guardian, UK)

Read also:

>> All articles (in English)

Share this article