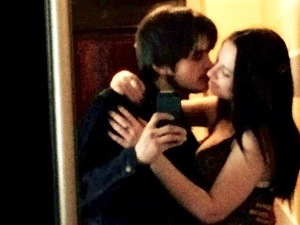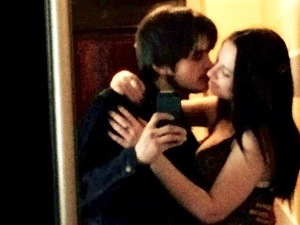 For years, since using Skype became a commonplace, I have been recommending women and men to move their communication to Skype as soon as practical after their initial meeting online on Elena's Models dating site. Why? Because it saves tons of time typing, and also you can see the other person face to face, see their reactions, smiles, frowns, surprise, or boredom. It's as close to a meeting in real life as possible, when you are thousands of miles away from each other. And it's free!
This is why talking on Skype is the preferred method of communication for family and friends, when they are away. If you remember my recent story The ugly truth about PPL dating sites for Ukrainian women, foreign men are often being duped into communicating online and paying for every message or minute of chat via pay per letter websites unnecessarily, and often, as the evidence shows, it may not be the girls from the pictures who are talking to guys but substitutes, who are earning money from this deception.
When you talk to your woman on Skype, this is not possible. You see her and she sees you, you know exactly who you are taking to, and there is no need to pay for it.
Victoria and Eric: "We talked on Skype for 4 hours every night"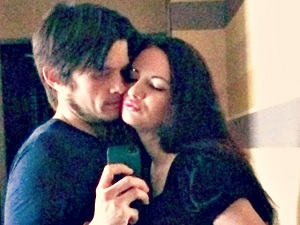 Just today we received another success story from Victoria (Kiev, Ukraine), and Eric from Nebraska, USA.
They met on Elena's Models website in the beginning of January 2015, and already on the second day started talking on Skype. They quickly discovered that they had a lot on common, and it wasn't long until they were talking every night for several hours.
Victoria wrote, "I spent all my nights talking to Eric. We were talking for more than 4 hours each night… We had so much in common, so it seemed to us like a destiny to meet each other."
Imagine you were on pay per minute… How much talking on video for 4 hours every night would cost you through a PPL site? You could spend $100 a day easily for just half an hour conversation.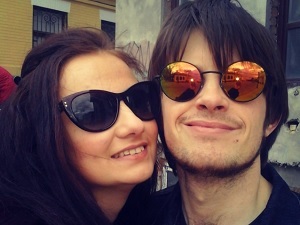 (To compare, Elena's Models Gold membership is currently only $99 for 3 months, including unlimited messages through the website, live chat, and sharing of your contact information freely. Platinum and Ultimate memberships also allow you instant access to women's direct email addresses and phone numbers.)

The same thing we hear time after time from couples who met on EM: they have been talking on Skype a lot. It seems to be a common denominator for the ones that make it happen.

If you want a good chance to develop a great connection, use what works for others. You may be surprised how quickly a relationship may blossom.

Read the full story of Eric and Victoria

Read also:

>> All articles (in English)

Share this article