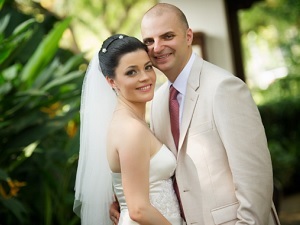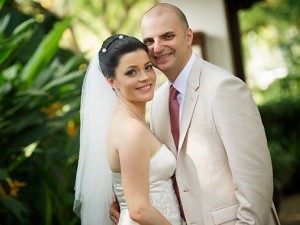 By the type of questions and comments we get at Elenas Models, it feels sometimes as if people register on our dating site and don't really believe it can work.
"Can I really meet someone?" is the underlying concern of many comments on my blog.
Is it for real?
Do people actually meet this way?
Can these marriages work?
Are these beautiful women really single and looking to marry a man living in another country?
The answer to all the questions above is, "Yes!" People do meet this way, get married, move countries, have kids, and Russian, Ukrainian and Slavic women on our dating site want to find men for marriage. It really works.
In a way, by now the question, "Can it work for me?" should feel about the same as if we were talking about meeting in a bar or through friends. You know it works for some people, the question is: will it work for you?
You know you can meet someone in a bar or night club, and if you go there often enough, this is quite likely to happen. The same here. You know it works for some people, and if you put adequate efforts and spend enough time doing that, it can work for you, too — you can indeed meet someone special and amazing!
Our latest couple, Simon and Tatsiana, is one example of how it works.
They met on Elenas Models in January 2012
Talked online and met face-to-face in October 2012
By March 2013 they met each other's families and visited each other's countries, and started living together
Got engaged on a visit to Sydney, Australia
Married in August 2014
Now they have a son!
3 years, and what a world of difference it can make. From the first introductions and emails, to vacationing together, and then living together, to their wedding and welcoming their first-born to this Earth.
The truly international nature of today's world tells us that marriages between people born in different countries will become more common in the future. Tatsiana is from Belarus, and was working in the USA when they met. Simon is from Australia, and was working in Africa at the time. Now the newlyweds live in Malaysia.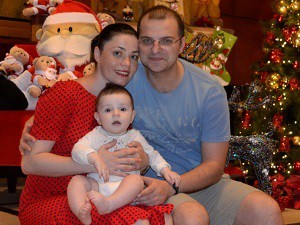 You may not fall in love overnight, but you can meet someone already today. It may or may not be the right person, but as you talk to multiple women and develop connections, you will definitely come across someone you really like, and who likes you back.

Just as if you were visiting the same cafe, over time you would get to know people who come there, and maybe become friends with some of them. The coffee is great, the environment is friendly, and you are sure to have fun. If you have been sitting on the fence, wondering if it's worth a try, maybe now it's time to jump off and give it a go?

Your one-and-only may be already waiting for you here right now.

(Read the complete story of Simon and Tatsiana)

Read also:

>> All articles (in English)

Share this article