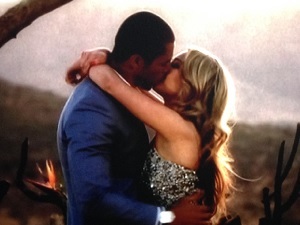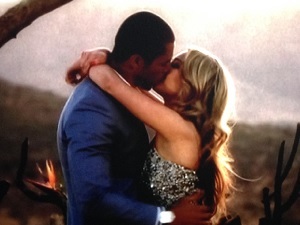 Finding The One is never an easy task. However, some approaches to meeting women have better chances to produce results than others. Check the list and see what approach you are taking to finding The One.
Dreamer
This is a man who keeps looking at women's profiles for months but never buys a membership. He is a member of many dating sites but never makes this final step. He may have a few favourites whose profiles he keeps checking, and then gets upset if one of them disappears from the dating site.
He is saying to himself that he is not 100% ready at the moment, but one day he will sign up and meet the woman of his dreams, The One. When he is prepared. Which means never.
Sugar daddy
He is older and looking for a much younger woman, 20-30 years younger. He is convinced that he can find a young girl who will truly love him and never want to leave him, and then all the women and men around him will see what a prize he managed to get, and envy him. He is contacting only the most beautiful and gorgeous young ladies. He sends plenty of EOI's, and sometimes they even respond positively. However, many of his prospects stop communication after a short while (usually because they have better options), so his search isn't progressing very fast.
Men seeking much younger women in Ukraine and Russia mistakenly believe that girls just want to immigrate, and that's why they hope to be accepted. In reality, women are, first of all, seeking suitable partners, and if they could, they would very much prefer them to be Russian or Ukrainian. It is only because they struggle to find acceptable candidates at home, that women decide to broaden their search and look elsewhere. So, ladies are not looking for a "foreign husband" but a "good husband" first of all, that's why they don't jump immediately to pair with any foreign man interested in them.
Guys using the "sugar daddy" approach may actually succeed and find The One, usually a woman who is about 13-15 years younger, who may be attracted by his persistence and desire to have a family, and because he is prepared to meet quite soon to make this relationship happen. Often Russian and Ukrainian women want to find a more mature man up to 10 years older, so they may stretch their upper age limit a bit, while he drops his, so they meet in the middle. But only when he eventually realizes he is unlikely to succeed with girls who are 20+ years younger.
Writer
This man likes to communicate with women, write lots of letters and chat online, although he is convinced he needs to talk to a girl for at least a year or two before he can trust her, and consider making arrangements to meet her. He probably talks to only one lady at a time, and if she decides to drop him (because he doesn't do anything except talking online), he has to start all over.
He is unlikely to succeed and find The One, because most women won't wait for a year (or even 6 months) longing for a man who hasn't even started making arrangements to meet her in real life.
Tourist
This man believes he needs to set up plenty of dates before he goes to Russia or Ukraine. His rationale is that it would be silly to travel so far without having options, so he tries to line up enough dates in one city before he goes to meet women. Some tourists actually buy expensive organized tours and diligently correspond with women from these cities before they go there.
What tourists don't realize is that women abhor this approach. It doesn't make her feel special when a man has 3-4 correspondents, and she feels she owes him nothing, and all their previous communication doesn't mean anything for her. Women don't like fighting for a guy (unless they are shown on TV in Bachelor), so she may even specifically "punish" him for making her feel insignificant. She would be more welcoming if they had no prior communication, and he simply contacted her out of blue asking for a date, for example, because a relationship that he hoped for didn't work out.
It may be hard for guys to comprehend, but women really would prefer to rather meet a guy for a blind date, than for him to make her one of his 3-4 dates in the city after prior communication. If girls get even a sniff you are not travelling to meet only her, their reaction can be very strong. Men who visit multiple women are considered "sex tourists", and fall out of favour very quickly. You may think it is unreasonable, but that's the way it is.
Efficient
This man understands that the more women he contacts, the higher are his chances to establish a good relationship. He is realistic in his approach and considers age difference wisely, this is why most women respond to him positively and happy to chat to him. He talks to several women and tries to establish more than one successful communication.

When he has several women he really likes, which happens rather quickly, within a few weeks, he starts planning his visit or another way of meeting (for example, in a third country for a vacation together). He is not terribly concerned about making one visit or meeting work, he is more concerned with finding the right person. He understands he may need to meet only one lady at a time to find The One.

He realizes his first meeting may not work. If he goes to Ukraine or Russia for a visit, he has the ability to get more dates at any time (for example, with Platinum membership it's possible to instantly download women's direct email addresses and phone numbers), so if his relationship doesn't work, he is prepared, but at the same time he wants to give it his best shot and dedication. For him the actual process of dating is enjoyable and fun, so he is not desperate to make this visit, or his relationship with this particular woman work, and this is why, probably, such men are usually more successful.

Read also:

>> All articles (in English)

Share this article