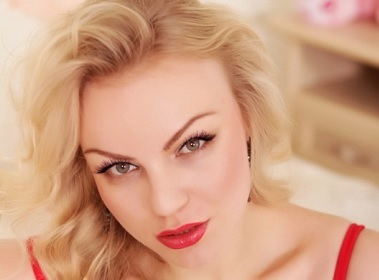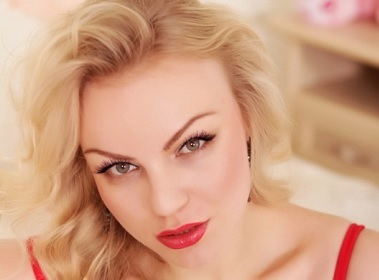 Until recently Ukrainian women were simply mentioned alongside other Slavic ladies (from Russia, Belarus). However, during the last few years national differences started to emerge sharper between Slavic females from different countries.
Ukraine
Ukraine is the largest country in Europe by the land size (600 thousand sq km or 233 sq miles). Its population is estimated at 44 million people. Ukrainian population is on a sharp decline (52 million in1990's, 48 million in 2001) with only 1.4 births per woman. 2013 death rate was 14.6 per 1000 people, birth rate 11.1/1000 (negative growth rate 3.5 people/1000), which may have declined substantially since then due to the reasons outlined below. Ukrainian women are Slavic.
Ukraine has access to the Black Sea and Azov Sea, and borders 7 countries by land:
The first 3 are former republics of the Soviet Union, which Ukraine was also a part of until 1991. About 78% of the population are Ukrainians, with 17% of ethnic Russians. The official language is Ukrainian, with the majority of population speaking Russian as their first language. Younger women speak predominantly Ukrainian.
Ukraine-Russia conflict
The country has an ongoing conflict with Russia over accession of Crimean Peninsula in February 2014. This conflicts in a great extent shapes the views of today's Ukrainian women and men, with the country strongly divided in support or against the takeover.
Historically, Crimea was a part of Ancient Greece, as well as Persian, Roman, Byzantine, Genoese, and Ottoman Empires. It also was taken over temporarily by nomads such as Huns, Bulgars, Khazars, Goths, and just about any aggressive tribe that was around since before Christianity. In 1802 it became a part of Russia's Empire as a succession to Crimean Khanate.
After the Soviet Revolution of 1917 it attained the status of Federative Republic, which was downgraded to the level of region during the second world war. In 1954, 1 year after the death of Stalin, the new Soviet leader Khrushchev approved an act transferring Crimean region to Ukrainian Federative Soviet Republic, since it had the common border with the Peninsula by land, as opposed to no ground boundary with Russia.
When Ukraine gained its independence in 1991 with the collapse of Soviet Union, Ukrainian leader Leonid Kravchuk was one of the signatories to Belavezha Accords in Belarus, which instigated the dissolution of the USSR. Crimea became an Autonomous Republic within Ukraine.
In March 2014 Russia officially took over Crimea, after a referendum. Ukraine hasn't recognized the accession. 58% of the Crimean Peninsula are ethnic Russians, 24% Ukrainians (Wikipedia).
There are two other regions of unrest on the territory of modern Ukraine, with self-proclaimed republics requesting to be part of Russia. The population of both countries is greatly divided over the territorial issues, which caused animosity between the former best allies.
As such, Ukrainian ladies may not take it lightly if you call them Russian, or vice versa. Better stay on the safe side by calling them Slavic or Eastern European.
Differences of Ukrainian women
The recent economical crisis, which started in the second half of 2014, saw currency values decreasing more than 2 times both in Ukraine and other countries of the former USSR. However, the base salary level in Ukraine had already been lower, with many Ukrainians working temporarily overseas in Europe and Russia, where the pay was higher. Today's wages of government workers such as medical doctors or teachers are only USD $200-300/month, so Ukrainian women have a hard time paying their living expenses. Since 2014 jobs became even scarcer, with high unemployment rates, especially among youth.
Living in a warmer climate, Ukrainian women are more outgoing and bubbly than other Slavic ladies who are accustomed to colder temperatures. They prefer feminine clothing and European style. Plenty of fashion that is available in Ukraine is produced in Turkey, and has a slight Italian flavour to it.
Similar to other Slavic ladies, girls from Ukraine believe that pursuing happiness in a family is the best way to accomplish their life's purpose. Unfavourable gender rates, as well as general feeling of uncertainly during the last few years, are pushing females to seek options of partnership beyond national borders. Europe is the preferred destination for Ukrainian women seeking partners, allowing them easy contact with families. However, they are also open to finding love worldwide, providing they are able to meet a suitable match.
Facts about Ukrainian women:
Gender ratios: 85 males to 100 females
Female life expectancy: 76 years
Average age of mothers at the first birth: 25.8 years
Average age of marriage for females: 24.5 years
Female employment: 46%
Most popular Ukrainian cities to visit:
Citizens of Europe and United States do not need entry visas to visit Ukraine.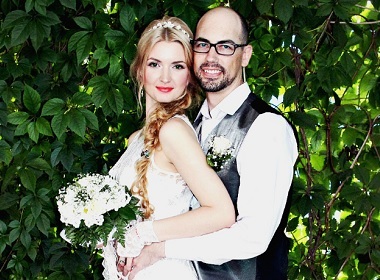 Read also: