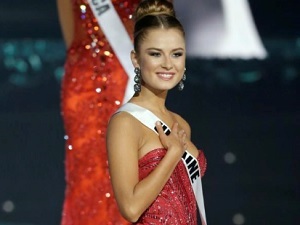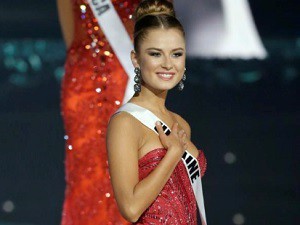 Ukrainian model Diana Harkusha from Kharkiv became the second runner-up in the Miss Universe 2015 pageant.
The competition announced winners on January 25 in Miami, Florida, USA. 88 of the world's most beautiful young women, winners of national titles, competed for the prestigious prize.
Following the winner Colombian Paulina Vega and the first runner-up American Nia Sanchez, Diana's placement as the second runner-up must have arrived as a big surprise, first of all, for herself. In fact, she hadn't been preparing for the famous beauty pageant until recently.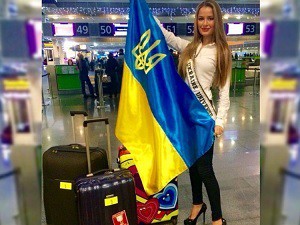 In the national Ukrainian competition the 20-year-old law student came second, with the winner Anna Andres destined for the world finals. However, Andres had to resign due to unexplained "personal reasons", so the stunning winner of Miss Kharkiv-2012 took her place as the first runner-up of the national round of Miss Universe Ukraine, and had to start packing her bags.
In fact, the Ukrainian star brought to Miami 3 suitcases packed with dresses and shoes, and had to pay extra at the airport check-in. She brought with her the yellow-blue national flag, which she proudly displayed on photos made during the weeks of preparing for the finals in Miami.
One of the creative outfits Harkusha brought to the USA was the "national dress" to be worn in one of the first rounds, designed in tragic red and black colours with the headdress of thorns, commemorating recent events in Ukraine.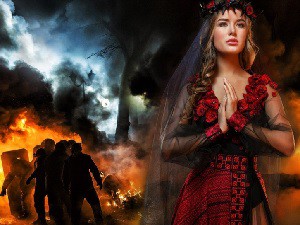 In addition to being the winner of Miss Kharkiv 2012, Diana Harkusha also took crowns as Miss Artek 2008, Miss Ethno Queen Slobozhanschina 2011, and Miss Kemer International 2013. At only 20 years of age, the talented young lady will certainly achieve a lot in her life time. Being a law student, Diana will return to her studies at home, while fulfilling her responsibilities as Miss Universe Ukraine during the year 2015.
In finals, three of the top 5 ladies wore red, including Harkusha. Her intrinsically beaded red dress featured a high front slit a-la Angelina Jolie, which definitely took many a breaths away. Pretty Cinderella-like silver stilettos completed her outfit.
Being asked during her finals interview what would she change about the swimwear round of the competition, the Ukrainian stunner said she was feeling comfortable posing in a swimsuit and didn't mention any changes she'd like to propose. I guess we all become somewhat tongue-tied on the spot — I would propose a swimwear round without make-up and having hair in a plain knot, and maybe also go for a real swim! This would make it more fun and less posy.
Well, it's great to see a Ukrainian in the top 3 of the world's most beautiful women! Some years ago many people didn't even know where Ukraine was, often confusing it with UK.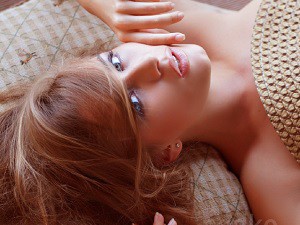 As you may know, we do have real Ukrainian models on ElenasModels.com seeking nice, interesting young men for dating and relationships. Many of them live in Kiev and you can actually meet them. So, guys, get your profile model-ready, and try your luck!

There is a keyword search for "models" on the site (see the links closer to the bottom of the page), although not all ladies who are models will be listed there.

Read ladies' profiles, they may mention modelling in the text of their message or interests.

And it usually pays to be nice! 🙂

Read also:

>> All articles (in English)

Share this article