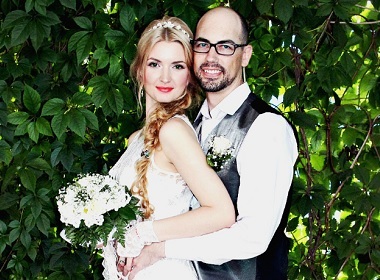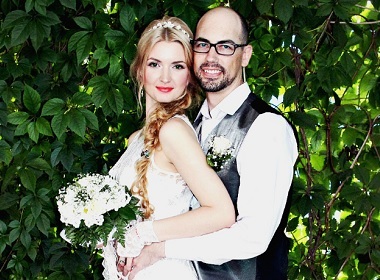 Another success on Elena's Models — Francois from South Africa and Anastasia from Ukraine met in June 2013, and liked each other from the first EOI. The pair exchanged lots of photos and mails, sharing details of their daily life and happenings.
It took them about a year before they met. Francois flew to Anastasia's home country, Ukraine, where they travelled for two weeks, enjoying beautiful places and each other's company. After that, Anastasia went to visit her boyfriend in his country, and they were able to spend 3 months together. These months cemented their conviction that they were made for each other.
The stunning bride and her handsome beau are smiling on their wedding photos from June 2015, 2 years after they met on our dating site. What a lovely couple! They seem very much in love.
The happy husband believes that anyone who is still seeking for his soul mate and considers a possibility of dating someone from another country, should be patient and stubborn at the same time, and don't give up. Disappointments and mistakes may be paving the way to a future success, and taking a lucky chance can change your life.
His words, "How wonderful life is when you are in love and you are loved in return!" are ringing true for so many people who share the joy of meeting their dream partner. Dreams do come true if you are determined to make it happen.
Our congratulations to the newlyweds!
Read the full story of Anastasia and Francois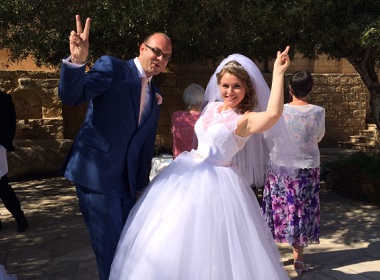 Read also: