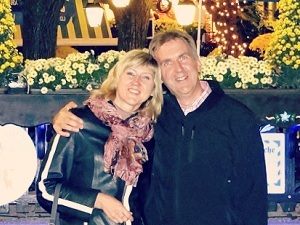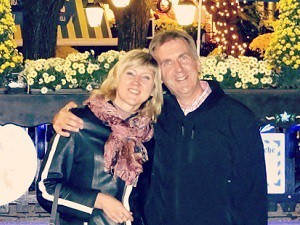 Did you know that every day 2-3 thousand people talk online through Elena's Models? Our dating site has on average 10-11 thousand visitors every day, with 1,5-2 thousand new members joining weekly.
Every time we receive photos and stories from couples who met on our site, it's a celebration for the whole EM team, because this is what we are working for — helping people connect and find someone amazing.
Meet Our Charming New Couple — Lothar (Germany) and Tamara (Belarus)
Germany and Belarus are less than 1,000 km (621 miles) apart, and you can drive from one country to another through Poland in less than a day. Geographical proximity definitely makes building a relationship easier, and our latest couple, Lothar from Germany and Tamara from Belarus may attest to that. Since meeting on Elena's Models in February 2014, they have already visited each other's countries 4 times in total, and spent enough time together to realize that they were right for each other.
"We got sure that we are really partners for life," wrote Lothar. He compared his experience to a fairy-tale, pleased that he decided to give online dating a try, "In your slogan you promise "meet the love of your life" and you kept your word… I never could meet a better woman in my life than Tamara."
Both Lothar and Tamara are excited about their upcoming wedding, which will take place this Saturday 30 May in Vitebsk, Belarus. After completing all the necessary formalities, the newlyweds are planning to live together in Germany.
(Read the full story of Lothar and Tamara)
The World Is Getting Smaller, and Your Chances of Finding Love Bigger
Although it's great if you can simply drive to visit your family over a weekend, the world is getting smaller with cheap international flights available through Europe and between continents. New routes and airlines' alliances allow for better connections. It's possible to reach another continent and fly back for under $1,000 if planning ahead.
All in all, an international vacation with a potential love of your life may only cost $1,500 with a chance of finding a lasting relationship that could change your world.
What may seem like an impossible dream at home, may be very realistic to attain if you are willing to give it a try and open yourself to opportunities of dating internationally.
Just think about that: Every day someone in Russia, Ukraine, and Belarus meets a prospective partner from another country, Europe, Australia, or the USA. Large numbers of these couples have already great foundations established through frequent Skype meetings and communicating by phone and emails, which gives them excellent chances of finding lasting love.
Single men and women all over the world embraced possibilities provided by online dating. It is just a natural step for love seekers to start looking across the borders, where you can find someone who is perfect for you. Just like Internet companies have personnel working in different countries, you can connect with your ideal match. It's all within your reach, if you are willing to give it a go.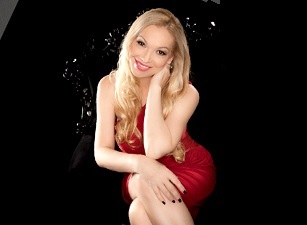 Read also:

>> All blog articles

Share this article