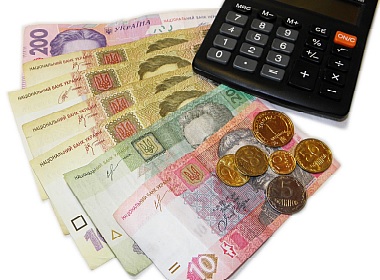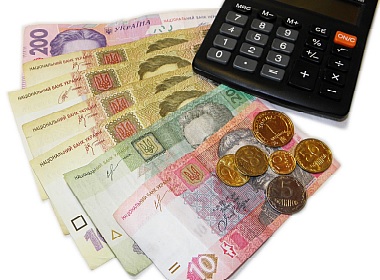 The government of Ukraine has raised the sustenance level from 1 July 2018. The size of pensions depends on the sustenance level, so the pensioners are getting a rise in their income as well. But how Ukrainian retirees manage to survive on pensions of only USD 55 a month, that's a different story.
Ukraine raises the official sustenance level
One of the main changes Ukrainians have been awaiting this year was the increase of the official sustenance level, Segodnya reported. Since many social payouts are linked to this number, it means subsidies and benefits for vulnerable categories also be higher.
Until 30 June 2018 the monthly sustenance level was 1,700 hryvnia (USD $65).
It has increased to 1,777 hryvnia ($67) from 1 July.
However, this is the official sustenance level for a working person. For people who don't work (including disabled residents) it's set much lower: 1,435 UAH ($55). It used to be 1,373 UAH ($52) prior to this month. The minimum pension in Ukraine that a retired person can get equals the sustenance level for non-working people.
Thus, the government is raising monthly social payouts by $2 on average. The sustenance level is closely linked to other payments such as pensions.
Since in Ukraine 10 workers support 9 pensioners, it's understandable that the government is forced to carefully look at available funds before projecting an increase to the official figure that supposedly should be enough to survive, but locals say it's totally impossible to live solely on this amount.
Most pensioners get assistance from their kids, as well as try to supplement their income by growing vegetables at their dachas or harvesting mushrooms and berries in state woods and selling the fresh produce on street markets. Others take crafts such as knitting or sewing and also seel the goods in the markets. Without such supplements or financial help from kids, Ukrainian pensioners would not be able to survive on the socially allocated pensions.
According to Vice Prime Minister of Ukraine Pavel Rosenko, about one million people are going to be getting higher pensions. The next pension raise is planned to take place on December 1, 2018. At this point in time the sustenance level should be raised to 1,853 AUH ($70) for working people and 1,497 UAH for non-working residents.
"But if we have an additional resource in the budget of the Pension Fund, we will try to implement certain pension programs off the schedule, like we did it in October, 2017," Rosenko emphasized.
Some categories of Ukrainians get special awards, such as honorary donors of blood, who are getting 10% bonus on top of monthly pensions. Their pensions will increase by 177 hryvnia ($7) instead of 170 hryvnia ($6). Yes, it may look like nothing to you, but it's something for the people who are struggling to get by.
Getting rid of the change
The National Bank of Ukraine announced that it ceases stamping of the coins valued at 1, 2, 5 and 25 kopecks. From the beginning of July the amounts will have to be rounded up in shops that accept payments by cash.
The rounding off will be carried out in the following way:
If the sum ends with 1-4 kopecks, it's rounded off to the nearest amount that ends with zero.
If it ends with 5-9 kopecks, it will be rounded up in the same way but towards the higher number that ends with 0.
Higher prices for public transportation
While the good news about the raise of the official sustenance level is being welcomed by Ukrainians, July has also brought a rise in the cost of living, particularly, the price of public transportation has jumped up.
At the moment the price for bus, tram and trolleybus tickets is only 4 hryvnia ($0.15) each and subway fare is 5 hryvnia ($0.19). From July a ticket for any public transport ride costs 8 hryvnia ($0.30).
Wages in Ukraine
Earlier we reported that according to the official data, the average wage in Ukraine has achieved the level of $323 per month, as according to April 2018 data. However, locals complain that the numbers given by statistics are incorrect and not many people enjoy the wages that high.
One leading reason is that statistical reports only include wages of people in companies that employ 10 people or more. However, many small businesses employing fewer than 10 people are only paying minimum salaries, which are currently set at only 3,723 hryvnia per month ($140).
Ukraine sets the minimum wage as a monthly figure. Salaries are paid monthly, not weekly. It is also common that workers are getting salaries weeks or even months later than they are due. With the high unemployment rate, Ukrainians hold onto their jobs and often work without getting any money for long periods of time.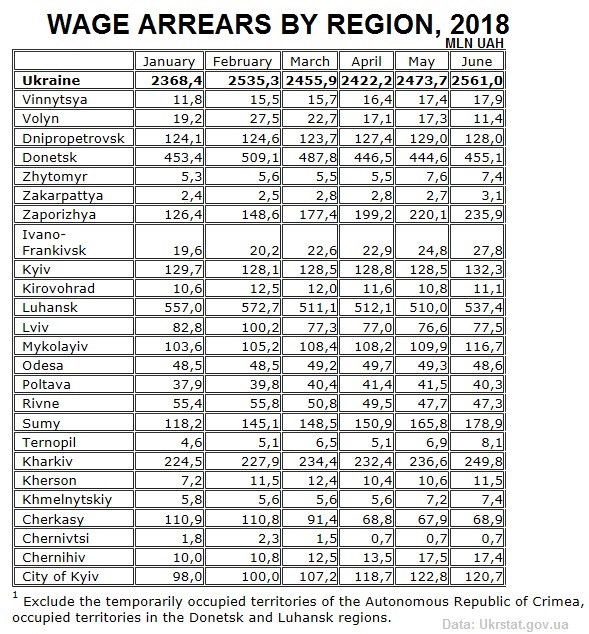 Wage arrears in Ukraine are on the increase, Ukrstat.gov.ua reported. In June 2018, over 2.5 billion hryvnia (USD 97 million) was due to be paid to workers as compared to 2.3 billion ($89 million) in January this year. This means, people are getting paid less frequently and have to get by on the last month's wages for longer.
Jobs in Ukraine
The situation with low wages and unstable payments drives Ukrainians to seek jobs in Europe, where they can earn twice as much doing unqualified work. According to local sources, 1 Ukrainian leaves to work  abroad ever 30 seconds. The two most popular destinations for jobs among Ukrainians are Russia and Poland. Even in Russia workers earn double for doing the same job.
Most Ukrainians would love to get a second job allowing them to work remotely from home. This is why PPL agents have no trouble finding employees that chat with foreigners on dating sites, promising love and affection under identities of pretty girls. Fakes are endemic on PPL dating sites where men are charged for every message. Low Ukrainian salaries allow agents to pay commissions based on the amount of communication. If you or someone else you know is talking to a Ukrainian girl online, make sure they are not using a PPL site. The chance of it being a fake is extremely high!
In fact, many people see it a legitimate employment and a stable source of income, to chat with foreigners online under another person's identity.
A hardworking chatter on PPL dating sites is earning on average about USD 500 a month, sources report. That's way higher than the average wage in Ukraine. This is why until such times that Ukrainian salaries rise above this level and jobs become less scarce, talking to Ukrainian girls online while paying for every message will be fraught with perils. If you are choosing to date Ukrainian women, make sure you are on a membership-based dating site, where you are not charged for communication.
Options to meet Eastern European women online
Alternatively, look at Russia, Belarus or Kazakhstan as good places to find a beautiful family-oriented woman who is open to meeting someone from another country. There is no such rampant abuse as in Ukraine and you are likely to connect with someone without pay-per-letter commission-earning chatters.
Marrying a foreigner is still considered prestigious in Russia, locals report.
The recent events at 2018 FIFA World Cup hosted by Russia demonstrated once again that women in Russia have a high opinion about foreign men as compared to local guys. Read our reports on the Soccer World Cup to get more insight. Some situations got out of hand and caused a lot of discussion on social media platforms.
For instance, one member of the federal parliament openly called for Russian women to abstain from romances with foreign guys, saying it would be bad for the country. In response, the whole array of opinions poured from all sides.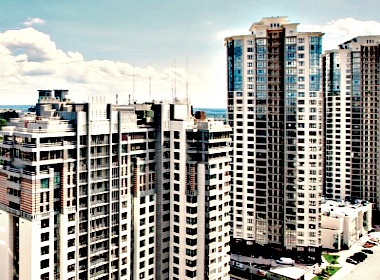 Read also: