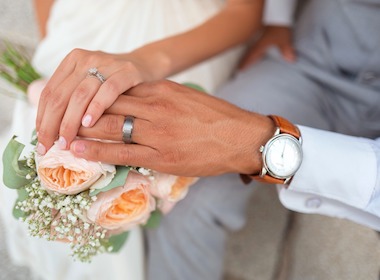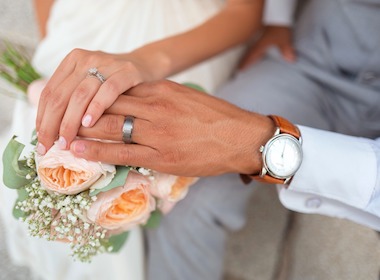 Russian women still consider marrying a foreigner prestigious, if the man is from Europe, Canada, USA, Australia or New Zealand. In other words, marrying a foreigner is prestigious if the country of the man's residence is seen as having higher standards of life than her native land.
However, if the country is not viewed as high-status, then nuptials with a man who is a citizen won't be marked as impressive.
The prestige of marriage is still high in Russia
"They [Russian women] are obliged to want to get married and play by silly rules", one lady complained on the blog. Social norms of what is appropriate and inappropriate for a female are quite rigid. The recent discussion on de facto marriages confirmed it once again.
If a young woman is not married, she will be questioned about finding a potential husband by her family, friends, colleagues, neighbours, and former classmates. Such questioning is not viewed by requesters as intrusive but a genuine concern about her well-being.
Childless females also encounter questions about having kids. It's believed in Russia that giving birth after the age of 30 may cause physiological problems for both the mother and the child. Women over 25 who are giving birth are officially labelled "old mothers" and have to undergo special monitoring in hospitals. It's expected that a single girl gets married early (men would like to see women married by 21, the ladies themselves would prefer to do it by 25) and then quickly give birth to 2-3 children.
This scenario is expected from a good young lady and if it didn't happen, the family is concerned. Naturally, most parents would prefer women to live in their homeland and preferably somewhere close by. But if the options to choose from are never finding a partner for marriage or being with someone who lives far away, the second variant is definitely preferable.
Legal marriage as opposed to living together
One thing though, the marriage should be legal and properly registered. Civil union without official marriage certificate are still viewed as improper in Russia and women who agree on them could be seen as having a lower moral standing. "Cohabitation" is a word that reminds of a "bastard" and children born in such unions are still called "illegitimate", also the stigma is not as strong as it used to be 30-40 years ago.
To be respectable, a Russian woman needs to be married.
The perceived high status of marriage to a foreigner
Recent comments to the article "Why foreigners love Russian girls?" confirm that the perceived prestige of a marriage to a foreigner is still high in Russia. Marrying a foreign citizen from well-off countries may have this status because immigration to these places is viewed as prestigious.
Even though moving to other countries is quite a usual thing these days, many Russians fear they would not be able to move on their own. But at the same time Russians are up to date with what is happening in other countries and enjoy reading news online. Most youngsters speak a decent level of English and travel abroad often.
As the level of life in Russia keeps improving, marrying a foreigner may lose its high status. But for the moment nuptials with a nice foreign guy are still considered as a dream come true for a girl seeking a good man for marriage.
Read also: