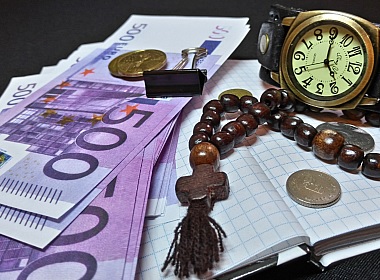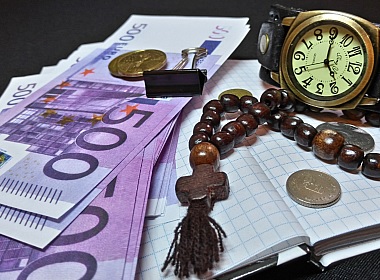 Journalists compared Ukrainian prices for rental housing, utilities and the Internet, lunch at a restaurant, food and public transportation with the cost of these services and goods in European countries, Finance.ua reported. Find out how the cost of life in Ukraine differs from prices in Europe.
How much people spend in Europe vs. Ukraine
Ukraine is among the top-3 cheapest countries in the world, according to the report The Cost of Living Around the World 2018, based on the index by Numbeo.
The rating took into account various factors, including the cost of renting and buying real estate, gym membership, payments for utilities, public transport, buying food in supermarkets and eating out in inexpensive restaurants.
Pakistan, Egypt and Ukraine were named the cheapest countries in 2018.
The average wage in Ukraine is currently around 6827 UAH (USD $263).
Prices in Ukraine
Numbeo provides the following data about the prices in the country:
Utilities at the rate of 80 square meters: 2389 UAH (USD $92),
Transport: 5 UAH ($0.20),
Rent of a one-room flat: 8,253 UAH ($318) per month.
The average price of a meal in an inexpensive restaurant is only 100 UAH ($3.80).
The price of a cappuccino is 23 UAH ($0.88).
Experts compared the cost of basic things in Ukraine and European countries, and it turned out that almost everywhere the cost of living is 150% or higher than in Ukraine.
Prices in Europe vs. Ukraine
For example, even in Poland, which is next to Ukraine, prices differ greatly:
A cup of cappuccino will cost $2.30
A meal in a restaurant: $5.90
Travel by public transport: $1/trip
Utilities: $185/month
Rent for a one-room flat: $534/month
At the same time, the average salary there is approximately USD $971, which is 3.5 times higher than in Ukraine.
Considering all European countries, the largest difference is with costs of life in Sweden and France.
In France, the cost of living is 196.96% higher than in Ukraine.
The average wage there is $2,350
Renting a one-room flat not far from the city centre: $834
Public utilities: $165
Transport: $1.98
You can dine at a restaurant there for an average of $14.84.
A cup of cappuccino will be worth $3.26.
With Sweden, too, there is a significant difference of 184%.
The average wage there is $2,613.
Renting an apartment will cost $909.
Surprisingly the utilities are cheaper than what people pay in Ukraine: $78.4.
One dish in a restaurant costs about $12.
A cup of cappuccino $4.11.
Noticeably, Internet is extremely cheap in Ukraine. In Germany you'd pay over $34/month to get unlimited Internet, in Greece — $31, in Poland — $15, but in Ukraine it would cost you only $4.
Read also: