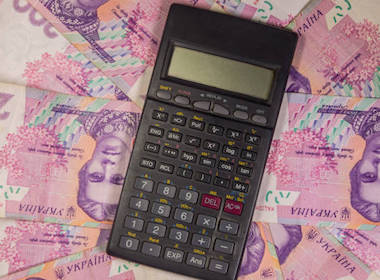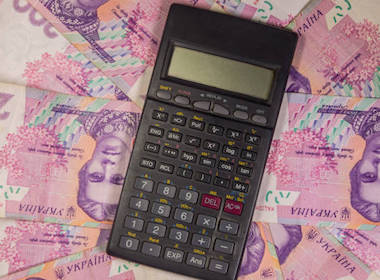 Statistics know everything, and this time we are able to find out how Ukrainian women and men spend their wages. The average wage in Ukraine in July 2017 was only USD 276 (7,339 Ukrainian hryvnia) per month.
So, how locals actually spend salaries once they get them? How much money does a person need to live comfortably?
What Ukrainians spend their wages on?
94% of their earnings Ukrainians spend on food, transport, essential goods, and paying for so called "communal services", which include electricity, water, gas, and incorporated maintenance of apartment buildings where they live. Thus, locals are only able to save 6% of their earnings, Segodnya.ua reported.
A year ago Ukrainians were spending on essential services and food 90.8%, while two years ago such expenditure was around 89%.
Even though average wages in hryvnia grew 1.7% times during the last 3 years, prices and inflation are galloping ahead, leaving Ukrainians with less money to spend on entertainment or travel. Locals are saving on buying clothing as well, while expenses on living in their own apartments are also on the rise.
Most people in Ukraine live in small high-rise apartments in cities. Not many residents own detached dwellings, except for a dacha (a small countryside home where citizens grow fresh produce for own consumption).
People usually live in apartments they own outright, without a mortgage. Youngsters reside with parents until they can afford to buy their own place to live.
This is why 1-room units are the most popular type of flats in Ukraine, both for rent and purchase—they are the most affordable. For instance, even in the capital of Ukraine, Kiev, you can buy a 1-bedroom flat for only US$25,000. However, the cost of rent is prohibitive for people on average salaries.
Domik.ua reported the following prices for long-term rentals in Kiev in March 2017:
1-room apartments: from 5,000 hryvnia/month ($186)
2-room: from 8,000 ($300)
3-room: from 10,000 ($373)
Understandably, a family with the average household income of 4,600 hryvnia cannot afford to rent. Just like salaries, payments for apartment rentals are due monthly.
Statistics
In total, 16 million households (2.58 persons per household) spent 442 billion hryvnia in the first half of 2017.
It means, the average monthly income per household is 4,600 hryvnia (US$172).
On average, a Ukrainian family spends monthly:
Groceries: 1850 hryvnia ($69).
Communal payments (electricity, gas, water, building repairs fund): 611 UAH ($23).
Transport: 469 UAH ($17)
Alcohol and tobacco: 330 UAH ($12).
Medicine: 280 UAH ($10).
Clothing: 211 UAH ($8).
Appliances and renovations: 202 UAH ($8).
Vacations: 152 UAH ($6).
Internet and mobile phone: 138 UAH ($5).
Restaurants and hotels: 124 UAH ($5).
Education: 46 UAH ($2).
Other expenses: 184 hryvnia ($7).
The data is averaged for all the households, so some people have no expenditure in certain areas. It would be hard to imagine a vacation for $6, for example.
In the countryside people tend to spend much less on food, as the majority of families grow their own fresh produce and keep cattle, chickens, or goats.
Recently we reported that the dream salary for employees in Ukraine is around $800 (21,000 hryvnia). It's nearly 5 times more than the average income per household. Now you can understand why such a low number seems like a dream to Ukrainian job-seekers.
But of course, this situation won't last forever. Before 2014, when the latest "economic crisis" began after Russia's takeover of Crimea, the average wage in the country was close to $500/month. Naturally, it's a temporary state of affairs, and salaries, as well as prices for apartments and real estate in Ukraine, will soon increase. It's not a question of "if" but "when".
What experts say
Economist Ivan Nikitchenko points out that Ukrainians are spending less on vacations and more on everyday necessities. At the same time locals don't want to give up their vices, such as smoking, or drink less alcohol.
Alexander Okhrimenko, President of Ukranalytcentre, agrees that people had to cut down on expenses, despite the nominal growth in wages. "The prices on food, especially quality products, are growing faster than the average inflation in the country, so people are not only forced to spend more on food, but also buy cheaper assortment."
Still, Ukrainian experts feel confident that after 2020 Ukraine's economics will improve, in line with worldwide trends.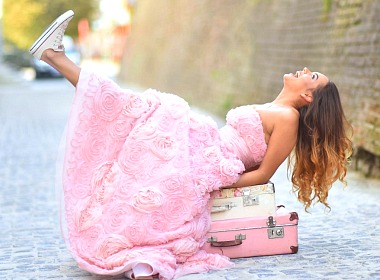 Read also: