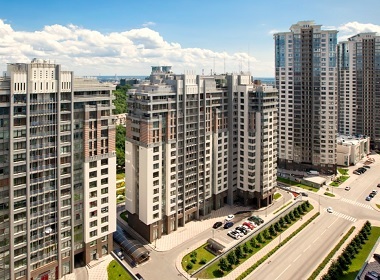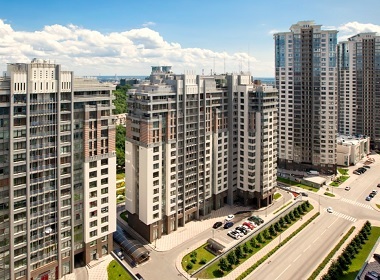 Despite the economic growth and recent wage increase in Ukraine, the current situation on the secondary housing market has hardly changed in the first half of 2017. Property prices still keep dropping, albeit slower. Statistics on the deals closed demonstrate an insignificant price increase (under 7%) in just a few regional centers, Segodnya.ua reported.
Prices for real estate in Ukraine keep dropping
According to statistics provided by the online marketplace OLX and its experts, prices of 1-room flats were relatively steady in the past 6 months and dropped by July 2017 in the majority of the large cities.
Khmelnytskyi experienced the biggest drop in the average prices of 1-room units — almost by 26%.
In Ternopil and Uzhhorod prices also dropped by 10%.
However, in some central cities, for example in Cherkasy, apartments became more expensive, by 7% on average.
Cheap as chips
Overall, on the results of the first half of 2017, 1-room flats are the cheapest in these cities:
Sumy (13.6 thousand dollars)
Zaporizhia ($14,800)
Khmelnytskyi ($15,400)
The highest-priced apartments can be found in Kiev (Kyiv), Odessa and Lviv.
In the last few years 2-room flats became the most popular type of accommodation on the existing homes market (36% of the closed deals).
The second most popular type is a 1-room flat (34%).
3-room units are on the third place with 26%.
As for large apartment with 4 or more rooms, their share is only 4% of purchase contracts.
Prices by city
Most popular and expensive apartments are in the cities with over 1 million inhabitants.
Ukrainian capital and the country's largest city Kiev boasts the highest values for real estate:
1-room units cost on average US$37,969
2-room units — $63,490
3-room units — $102,840
4-room units are around$182,369
Apartments in cities along the coast of the Black Sea are typically expensive, too.
In Odessa buyers spend:
1-room: $33,194
2-room: $47,593
3-room: $70,186
4-room: $114,956
In Dnipro:
1-room: $20,753
2-room: $29,023
3-room: $40,197
4-room: $66,242
In Zaporizhia:
1-room: $14,814
2-room: $21,779
3-room: $28,517
4-room: $31,991
In the western part of the country Lviv is the most popular city with the highest prices of accommodation.
In Lviv:
1-room: $28,648
2-room: $44,209
3-room: $61,484
4-room: $67,017
In the eastern region of the country, Kharkiv leads property prices:
1-room: $21,044
2-room: $29,626
3-room: $39,322
4-room: $51,794
Property market in Ukraine
Drop in prices of Ukraine's real estate is explainable by the low income of its citizens. The average monthly wage in June 2017 jumped to 7300 hryvnia (around US$286), which was celebrated by the local officials as a great victory. 3 years ago this would be indeed a substantial number (just under US$1,000), but now, of course, it's close to the world's lowest income and definitely the bottom of average salaries in European countries. (Ukraine, as you may know, is the largest country in Europe by its territory.)
Ukrainians would love to buy property but they simply don't have the money. Home loans are unaffordable because of high interest rates due to instability. For the same reason banks are weighing the risks, as wages are too low to give enough assurance that the loan will be paid off on time.
This year The Economist rated Kiev in the bottom-10 cities for livability (at #131 from 140 world's capitals and large cities). The strongest reason for the drop was Kiev's poor rating for stability: Only 35 points out of 100.
However, as the famous capitalist Rothschild said, "The time to buy is when there's blood in the streets."
For investing in Ukrainian real estate, this time appears to be now.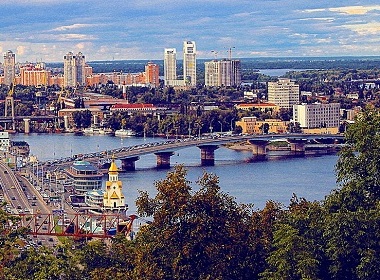 Read also:

Share this article