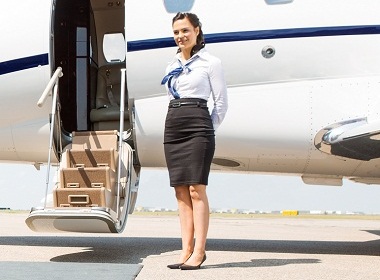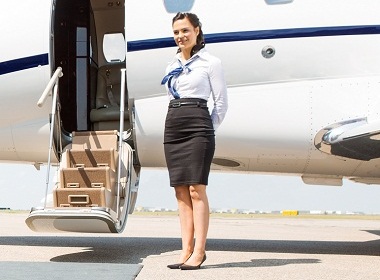 Ukraine's official state statistics service revealed the highest paying jobs in the country.
The official average monthly remuneration in January-November 2016 in Ukraine dropped to USD $186 (5070 hryvnia). This is because the exchange rate of USD to Ukrainian hryvnia recently went up.
Highest paying jobs in Ukraine
Ukraine's statistics agency analysed the official data on wages paid out in the country in 2016. Transport industry seems to be paying the best salaries.
Aviation workers received the highest wages. Their average monthly remuneration in this industry was 24,408 hryvnia (897 US Dollars), according to Ukrstat.
It is 2.4 times more than salaries of other reasonably well-paid paid workers employed in IT, financial and insurance industries, and pharmaceuticals. These professions are traditionally viewed as providing above average incomes. Sailors also get higher than average income.
Finance and insurance: 10085 ($370)
IT and communications: 9402 ($345)
Professional, scientific, and technical: 7820 ($287)
Water transport: 6833 (251)
Warehousing and support services for transportation: 6464 ($237)
Unsurprisingly, the lowest salaries are in the social sphere. Teachers, doctors, and other government employees earn the least in Ukraine. The majority of people employed in these spheres are females. They earn 3 times less than IT or finance professionals.
Education: 3662 ($134)
Health and social work: 3290 ($121)
Libraries, museums, and other cultural activities: 3604 ($132)
Postal workers earned miniscule $101 a month in Ukraine in 2016. See the complete list and approximate conversions to USD below.
Wages and salaries in Ukraine are paid monthly, not weekly.
Naturally, statisticians could only analyse officially paid salaries while a large portion of local employees receive "cash in envelopes" or "black wages". Only 3 million Ukrainians (in the country of 42 million) are paying taxes in full, experts estimate. Government employees are obviously paid "white salaries" but employees of privately owned companies typically get a large portion of their wages "under the table".
Average monthly wages and salaries in Ukraine by industry, January-November 2016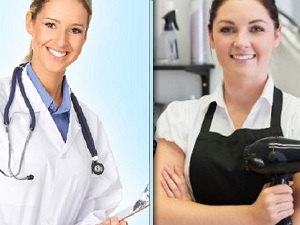 Read also: