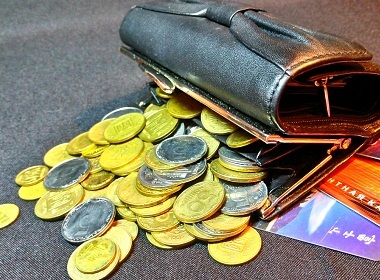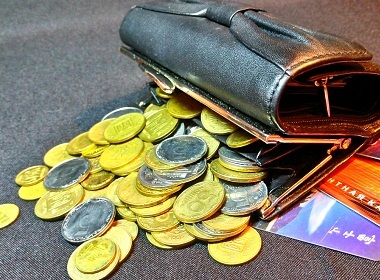 Ukraine's wages are now on the level of US $200-300 per month. It is about half of average employee's income in Russia, for example.
Reason 1: Economic crisis and the follow-up inflation
Economic crisis in the country and political instability caused inflation and drop in exchange rates against major currencies (US dollar, Euro) in 2014-2016.
Ukrainian currency, hryvnia, dropped from 8 hryvnia per 1 US dollar in 2014 to 25 hryvnia per 1 US dollar in 2016.
Earlier this year the exchange rate even jumped to 28 hryvnia per 1 USD.
While the exchange rate kept creeping up, salaries in Ukraine were unable to match the curve. Economics estimate it might take several years for average wages to reach the level of about $500 per month, which was achieved in 2014.
Reason 2: "Grey" wages
The second reason for the low level of officially reported earnings is the fact that the majority of Ukrainians get so called "grey" wages, where part of their remuneration is paid in cash on top of the official salary or they are working without any income being officially recorded for tax purposes.
Economic crisis in Ukraine pushed owners of smaller companies to the brink of collapse. To save on taxes and social contributions, it's more advantageous to employers to pay remuneration to employees in cash. Taxes and contributions that employers have to pay are linked to the size of pay.
The workers also benefit from "grey" wages by paying lower taxes.
Experts estimate the size of the "shadow" economy as 40% of Ukrainian GDP.
Reason 3: Giant differences between regions
Currently the highest wages people receive in the city of Kiev. Salaries in the Kiev region, which include the city for the purposes of calculating averages, are already much lower.
Salaries in regional towns are the lowest because of slow economic activity. People spend a lot of time to grow their own crops that they use as food the whole year round.
Thus, the average salaries for the whole of Ukraine are rather low.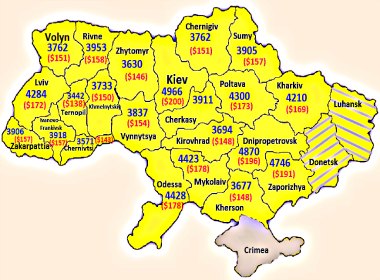 Read also: