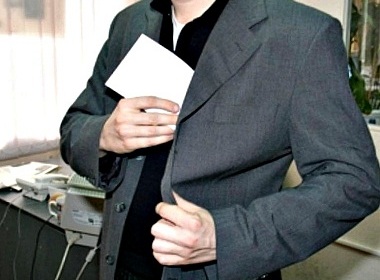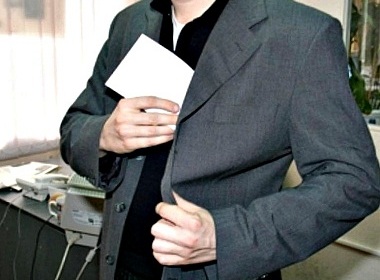 Staff author: Adilia S.
The latest research shows that there are 12 million employed people in Ukraine. Total population of Ukraine is 42 million people (data: Wikipedia).
Only 3 million people from the 12 million who are employed pay taxes in full under official employment contracts. (These will be the ones working for government, most likely.)
3 million people are self-employed.
About 60% of people (up to 7 million) don't pay taxes in full and receive so-called "black wages". In most cases employees receive payments in cash. Usually, it is the employer who sets the scheme. Paying lower official wages allows employers to save on worker contributions, which they have to pay on top of official wages for each employee.
White Wages vs. Black Wages
The First Deputy Head of the State Fiscal Service of Ukraine (GFS) Sergey Bilan stated in his interview that shadow incomes were a big problem for the country's economics. The share of GDP produced in the shadow economy is about 40-47%, depending on which source gives its evaluations. Some sources state that the share of the shadow GDP may be as high as 66% or 2/3 of the official Ukrainian GDP.
One of the main goals of the current administration is to encourage Ukrainians to get out of the underground economy, Finance.ua reported. Bilan points out that under the old taxation system it was more profitable for employers to pay lower official "white" wages, complemented by "black wages" in cash.
The taxation system was amended in 2015. The number of taxes was reduced by half. Previously there were 22 different taxes to pay, from which only 11 remained. Part of the taxes was abolished, others united into one tax.
As the result, 102 thousand people were taken out of the shadow economy in 2015, Bilan says. This work will be continued to minimize the number of people who are employed without official contracts.
Bilian underlines the importance of carefully thought through measures to avoid a potential social explosion. If the measures are forced, it may lead to employers cutting the already low wages in order to maintain profitability.
The First Deputy Head of GFS mentioned another problem that doesn't allow to collect due taxes. Ukraine offers a simplified taxation system for individual entrepreneurs. People hired by companies are requested to enter contracts as individual entrepreneurs providing services rather than a contract of employment, thus allowing the company to save on workers contribution and pay less tax.
This setup is widespread among owners of large enterprises, supermarkets. In the current system, such setups are not illegal.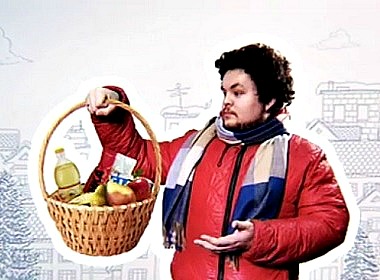 Read also: