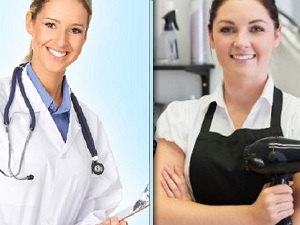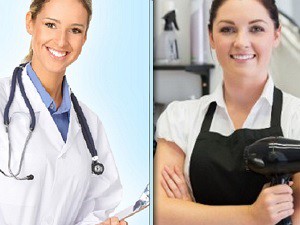 There is a fair bit of confusion about professions and occupations of Russian and Ukrainian women, as put in their profiles on dating sites. Men are trying to figure out what women mean when their questionnaires say they are "economists" or "doctors"? How can it be that her profession is a "lawyer" but she lists "yoga teacher" as her occupation? Are they trying to mislead guys about their professional backgrounds?
Let me explain the confusing world of specialized definitions in Ukraine and Russia. You will realize that ladies have no dubious intentions when putting certain words in their online profiles.
What Russian and Ukrainian women mean by profession
Her official qualification obtained through an educational institution is what women mean by "profession". The stable Russian expression "I work according to my profession" means she has a degree and works in the same field, as opposed to working in a different field than her qualification.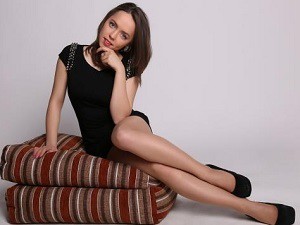 Working in a different field to one's official "profession" is very common in the countries of the former Soviet Union. 65% of people in Russia have a degree, and most work in another field than they have studied.
It happens because having a degree is an end in itself for people in Russia and Ukraine. Many people don't care what degree they will get, as long as they have one. Once a person has a degree, he or she is considered as having "higher education" (an actual term meaning the person has graduated from a university), which is an essential requirement even for basic positions like an office clerk.
It is not unusual for Russian and Ukrainian women who officially have degrees of medical doctors to work as pharmaceutical representatives or selling natural remedies such as Herbalife, Neways etc. Such occupations allow for a higher income, as most general practitioners and specialists work for poorly subsidised government hospitals and have very low income, driving more entrepreneurial medical professionals to seek better pay.
Single mothers don't have the luxury of working jobs that match their degrees but provide insufficient income, thus many opt for occupations such as hairdresser or manicurist, which would often offer higher wages than of professionals like a junior lawyer in a law firm. If you don't have enough money to feed your child, thoughts about the future career potential aren't as important as putting bread on the table today.
How Russians and Ukrainians define professions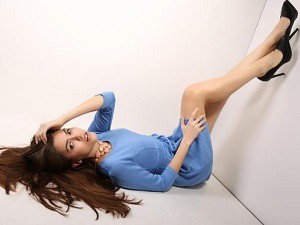 There is a standard "profession" assigned on graduation from a college or university, which is stated in the document called "diploma". The diploma is basically a certificate of graduation from a university with a degree in:
Economics (her profession will be listed as "economist")
Technical studies/engineering ("engineer")
Education ("pedagogue" or "teacher")
Medicine ("doctor", which in Russia always means "medical doctor"; doctor of sciences is not called "doctor" but "doctor of science")
Native language and literature ("philologist", which means a specialist of native language, usually this degree is required for teaching Russian/Ukrainian language at school)
Foreign languages ("teacher of English/German/French" or "translator")
etc
The diploma of higher education can be "standard" or "red". Red diplomas (certificates with red coloured covers, as opposed to regular blue covers) are given to students whose marks have 50% or more "A's". Red diploma means "diploma of excellence".
For example, I graduated from the philosophical department of University with a red diploma. My profession was listed as "philosopher, teacher of philosophy".
Occupations of Russian and Ukrainian women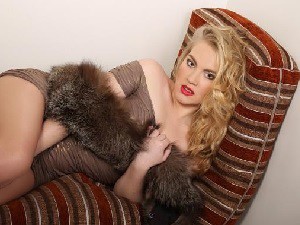 Each person in Russia and Ukraine has a special "labour book", which is an official document listing job titles and time periods worked for certain companies, and certified by the company's unique stamp and signature of the responsible officer. This "labour book" is stored at the company's department of human resources during employment, and given to the person herself when she resigns.
Job titles for certain positions, as they are written in the labour book, may not reflect the woman's actual post, as it would be called in a western company. It is rather common for smaller companies to give enticing names to job titles. For example, a salesperson on the store floor may be named "sales manager".
The word "manager" is widely used for positions that have no subordinates whatsoever. If a Russian or Ukrainian girl says she is a "manager", ask her how many subordinates she has, this will clear it up. Most likely, if she is young, her position is of an office clerk in a department. (For which, as you remember, she still usually needs a degree to apply.)
Common misinterpretations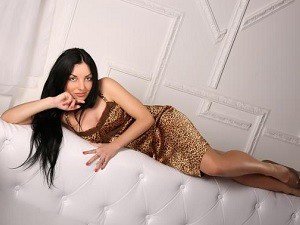 Many names of official job titles and professions, translated literally from Russian to English, may not represent correct woman's position as it would be listed in a western country.
For example:
Doctor-cosmetologist — she may be a beautician who is licensed to do Botox injections or prescribe skin treatment programs.
Economist — it may be an official job title as in her labour book, but it can mean a variety of administrative positions in departments of accounting, finance, marketing, advertising etc.
Accountant — she may be just a bookkeeper working for an accounting or finance department.
One of the jobs I had in Russia was for the advertising bureau of the marketing department of a large industrial factory. My position was named in the labour book as "engineer-economist" in accordance with the official nomenclature. It was a general job involving things from planning marketing campaigns to copywriting and graphic design, as well as negotiations with advertising providers. Basically, it was a position of a "marketing specialist", and had nothing to do with engineering or economics as a science. But if someone asked me back then what my job was, I probably wouldn't be able to give it a correct English title.
How to find out what her job really is
The simplest way: ask her!
Ask the lady what are her job responsibilities, how many people work in her department, does she have any subordinates and how many. Ask her how long has she been working for this company, and what was her employment before that. This will give you some ideas about her actual position.
The same with her education: ask her how many years did she study for, what subjects did she do, and what faculty, college or university did she graduate from. Ask her what was the title and theme of her "diploma work" (that's the name Russians and Ukrainians use for thesis).
Not only will you get more information about her professional background but you will also have something to talk about.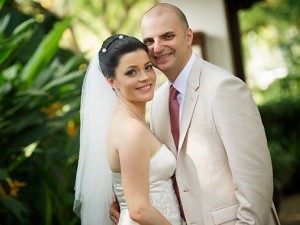 Read also:

>> All articles (in English)

Share this article