When you are talking through a dating site with Russian and Ukrainian women and girls, you will notice that they use the word "salary" when talking about remuneration.
A guy asked me on the blog in a comment to an article about raising of the minimum pay for workers in Ukraine whether "salary" was the same as "wage" in America.
It's quite a strange question for someone like me who was born in Russia. Both words are used to describe regular remuneration employees get for their work. So, in a way, it's the same thing, just different words. But certainly, there are differences in how remuneration systems work in America (UK, Australia etc) vs. the order in Russia and Ukraine.
Differences between how people get paid for work in Russia, Ukraine, Belarus, and other post-USSR states vs. western countries
Even though the Soviet system disintegrated over 25 years ago (the USSR officially collapsed in December 1991), all countries that didn't move to the European Union still maintain similar remuneration schemes as in the old days.
The 3 post-USSR countries that are now part of the European Union:
Latvia
Estonia
Lithuania
These 3 states were a late addition to the Soviet Union, taken over after 1939. Other Soviet republics joined in 1920s.
The major differences between payment methods for employees in western countries vs. Russia, Ukraine, Belarus:
Americans are paid weekly. Russians and Ukrainians are paid monthly.
The minimum wage in the U.S. is calculated per hour. In Ukraine and Russia it's calculated per month.
"Salary" is the word Russian and Ukrainian students learn as an equivalent for the word they use that literally means "earned pay" or "zarabotnaya plata". The short version that is commonly used for this phrase in Russian sounds as "zarplata" (зарплата).
So, when Russian and Ukrainian women talk about "salaries" what they mean is "earned pay" (zarplata). In Russian-English dictionaries the translation for it is listed as "salary". This is how ladies learned it and this is why they use this word and not another (such as "wages").
The level of minimum remuneration in the countries of the post-USSR is usually linked to the official sustenance level. When the government decides it's time to raise the sustenance level due to inflation, the level of minimum salaries is increased as well.
I hope this puts to rest questions about what is salary or is it the same as wages in the United States.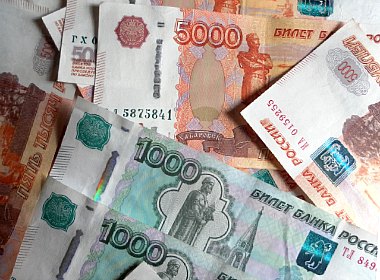 Read also: