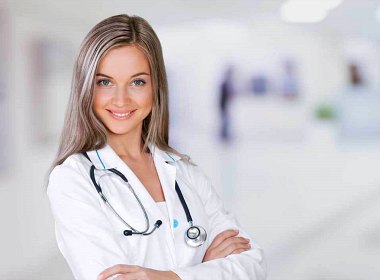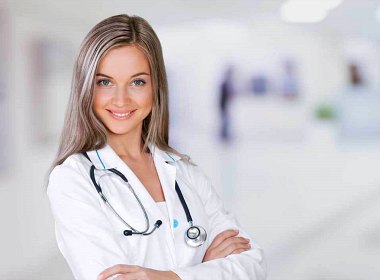 Russian officials proudly stated that the average salary of doctors in Russia increased from 35,900 rubles to 48,000 rubles per month (US$574 to $778). According to the federal statistics, medical personnel is paid higher than average wages as compared to the other categories of employees.
However, alternative studies have different data, revealing that doctors in Russia earn around 20,000 rubles ($320) a month on average. It is partly confirmed by physicians' constant complaints about low wages. Surprisingly, medical doctors in Russia belong to the group of socially disadvantaged.
Average wages of medical doctors in Russia
Peculiarly, numbers used for calculating an average salary include high wages of heads of medical departments and bureaucrats.
There is a huge gap between wages of specialists and the managing personnel. If a specialist earns 20,000 rubles and the chief of the department gets paid 76,000 rubles, here you get the average monthly salary of 48,000 rubles.
The second issue is that the statistics do not take into account doctors' workloads. To earn more, specialists have to work additional shifts. Most of them work 1.5-2 times more than the regular 40-hour week. But this fact is not taken into account in the official data. The statistics only consider the total monthly payment, regardless of how many hours the person worked.
As Vademec.ru reported, president of the National medical chamber Leonid Roshal explained, "I am against these average salaries. It's a wrong information! When I visit a hospital and talk in front of medical personnel, I ask them about the average salary. Someone says, '50 thousand' [rubles a month] and it makes people outraged. And I say, 'Please, raise your hands if you earn less than 50 thousand.' 70% of the audience raise their hands. Those who have more than 50 thousand constitute just 20%."
It turns out that the data reflected in the official reports is far from reliable, if you want to find out how much a physician who works with patients earns.
Alternative studies
A recent survey of 5,300 physicians from 84 regions has demonstrated that the majority of doctors earn around 20,000 rubles per month (USD $320). It was revealed by the foundation "Zdorovie" (Health).
According to the head of the foundation Eduard Gavrilov:
39% of medical doctors get 10,000 to 20,000 rubles ($160-320) per month working 40 hours weekly.
15,3% get 20,000-25,000 rubles ($320-400).
16,3% earn 25,000-35,000 rubles ($400-560).
5% get 35,000-40,000 rubles ($560-640).
15,6% are paid less than 10,000 rubles ($160).
Another research by business magazine Vademecum found out that the average salary of a medical practitioner in Russia is 24,448 rubles ($392), which is almost 2 times less than stated by the Ministry of Health.
The researchers discovered:
Doctors have the highest wages in Kamchatka Krai—42,648 rubles ($680) and Moscow—38,473 rubles ($615).
In Saint Petersburg the average salary is 33,314 rubles ($534).
The lowest wages are in Karachay Cherkess Republic (14,167 rubles or $225) and Ulyanovsk oblast (14,885 rubles or $238). At the same time, official statistics show that the average income in these regions is 29,636 rubles ($475) and 31,510 rubles ($505), respectively.
It means that the official figures differ from the survey data by almost 50%!
What do medical professionals say?
A doctor's salary in Russia consists of several parts:
The basic part or "oklad".
Compensations or bonuses.
Incentive payments (for the number of years served, for example).
Practitioners state that when hospital directors are instructed to raise their workers' salaries, they simply increase the basic part of wages and cut the bonuses. Thus, the actual earnings of specialists remain the same.
Primary care doctor in a Moscow hospital Anna Zemlyanukhina said, "We wanted the basic part of our salary to be increased by 60%. The management increased it, but at the same time they reduced incentive payments. So earnings stayed the same as before", Vedomosti.ru reported.
Personal research
All the doctors that I know confirm that.
I have many family members working as medical doctors in hospitals located in the Ural region.
In their words, they make 30,000 rubles ($480) on average before taxes. But to earn that amount, they have to work 1.5 times more than regular hours (60 hours a week instead of 40 hours). In other words, if they worked the same amount of hours as regular workers, they would only get 20,000 rubles a month ($320).
My sister is an infectious disease specialist in a public hospital. She works day shifts until 4 p.m. during the week and takes up to 5 "duty shifts" a month. It means that once a week she leaves for work in the morning and comes back late in the afternoon of the following day. Male doctors take more extra shifts to support their families.
Another doctor, who is a paediatrician, said that recently there was a meeting in her clinic. The hospital's management announced that they had an instruction to raise specialists' salaries. Unfortunately, they didn't have the funds to do it. Thus, the basic part of the salary would be increased, but the bonuses would have to be cut. The management did not make any secret out of that.
Medical doctors in Russia
Previously in 1990s medical doctors earned much less. They do earn more today and live a bit better. But still, they don't belong to the class of highly paid professionals like in the USA or Europe. The majority of medical doctors in Russia struggle to make ends meet and have to work overtime.
Medical professionals, just like other workers, want to have a manageable workload and earn good money.
Last week there was a scandalous revelation in one of Simferopol's hospitals (Crimea). It was discovered that the hospital's chief accountant was paid 500,000 rubles (USD $8,000) per month. Other managing staff earned from 350,000 to 800,000 rubles ($5,600-12,833). The 5 managers got 12 million rubles ($192,500) during 8 months, Lenta.ru reported. That's without taking into account the hospital's director pay. Imagine how much this would skew the "average" statistics.
It is not surprising that the system of public health services is viewed as one of the most corrupted spheres in Russia. The top 3 also include law enforcement and education. Healthcare is rated the second most corrupt industry, indicated Rbc.ru.
Health care is free in Russia for citizens. Thus, medical doctors are paid from the budget. This limits how much they can earn.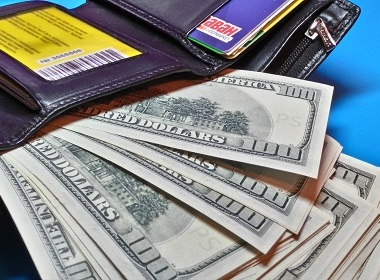 Read also:

Share this article