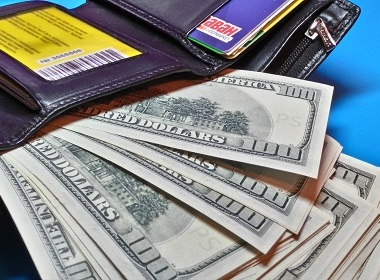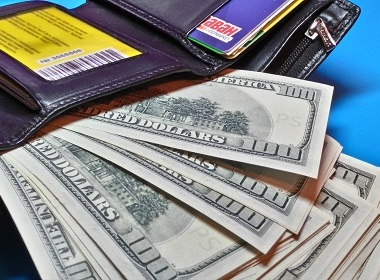 Do you remember how much you were paid in 1991? Or how much your parents earned 25 years ago? It's hard to believe but an average monthly salary in Belarus 25 years ago was just 10 US dollars while in America it was not less than $2,000. Today's monthly remuneration in Belarus jumped to about $375.
As of June 2016, the average Belarusian salary was 7,387,447 rubles, according to Myfin.by.
After 10,000 to 1 denomination in July 2016, it would amount to only 738 rubles.
How average monthly salaries in Belarus changed in 1991-2016
Comparing statistics of monthly salaries in Belarus and the USA it's easy to see that American wages were increasing steadily.
But take the salaries in Belarus for the last 25 years and you'll see no stability and consistency. They were either increasing or falling with currency denominations in between.
The country's residents had to go through hard times and the last denomination which took place in July 2016 does not make their life easier.
In 1992 the average salary in the country was around 5,072 rubles or slightly higher than $10 (1 dollar cost 500 rubles in 1992).
In the period from 1992 to 1994 people started to earn $20-30 per month.
Only by the end of 2000, the average remuneration reached $100 in equivalent. Although the purchasing power of the US dollar was very high at that time in Belarus.
Inflation
It should be mentioned that the inflation rate in Belarus was the highest among all the countries of the former USSR. During 1991-1995 people's remuneration had grown from 1 thousand rubles to 1 million while the dollar equivalent value hardly changed.
According to the report by Maxim Ravsky published in Bdg.by, inflation had an enormous impact on Belarus wages in the post-Soviet period. To demonstrate the upsurge, Ravsky shows what remuneration Belarusians would have if there weren't any currency denominations in between (Belarus had 3 denominations to date).
Thus, from June 1991 to June 2016 wages in rubles would have grown 162 million times and would equal 73 billion this June (not 7,387, 447 rubles as mentioned before) .
But it is not relevant to the US Dollar. In the dollar equivalent local monthly salaries increased by just 360 dollars since 1991.
Statistics
From 2001 to 2008 salaries were steadily improving and reached the maximum of $414 per month.
During the crisis of 2008-09, wages plunged to $356.
Then there was a short period of growth and salaries increased to $437 per month before the crisis of 2011.
In 2011 salaries started to slide and decreased to $314.
In June 2014 wages reached the historical maximum of $626. But the "positive" period was over in November 2014.
As it is seen from the infographics, wages in Belarus started to tumble down again.

Experts predict 2016 will be a hard year. Salaries are on the level of 2008-09 these days. They won't be higher and will only amount to $355-365 per month in 2016.

However, there are some industries where Belarusians earn 5 times more: Up to $1,500 a month. The highest paid positions are in IT, as well as oil and gas industries, Probusiness.by reports.

The lowest wages are in social spheres and education.

Infographics: Bdg.by.

Share this article