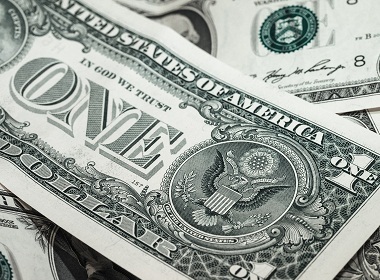 What do you need to live a happier life? Is money important to live happily? How much money is rich? The Ukrainian recruitment company Head Hunter questioned Ukrainian white collar workers to find out what makes them happy and whether their happiness depends on the amount of money they have.
How Much Money Is Rich?
According to the survey, the absolute majority of Ukrainians (two-thirds of respondents) believe that wealth is one of the key ingredients of happiness. However, only 2% think that happiness is completely dependent on amassing a certain amount of money. 11% say that wealth is unlikely to equal happiness while 13% state that money can't buy happiness.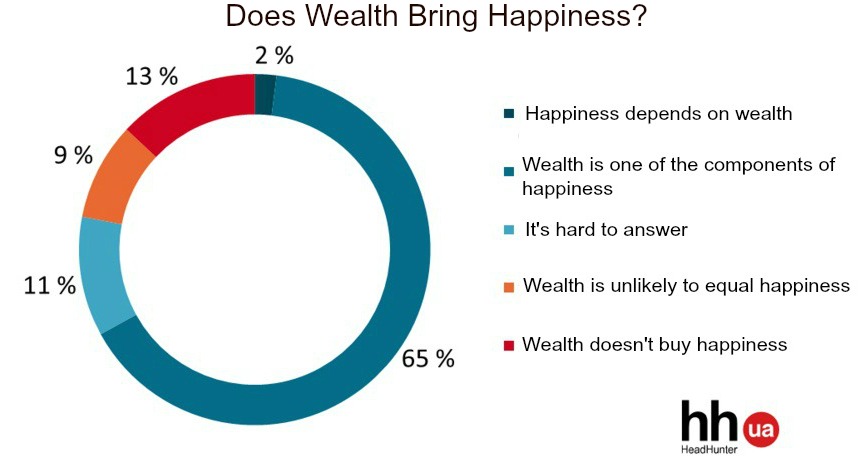 Those who stated that financial assets do bring happiness indicated how much money it takes to be considered rich.
About a quarter of respondents think that a person needs USD $1 million in a bank to be considered rich.
1 in 6 is convinced that $300-500 thousand is enough to call be considered wealthy.
18% believe that people who have $100-300 thousand in cash may be defined as rich.
7% consider the sum of $20-50 thousand a to be sufficient for the "wealthy" status.
Other 7% think that you can be rich in Ukraine having less than $20,000.
However, the majority of Ukrainians would feel happy earning $700 a month.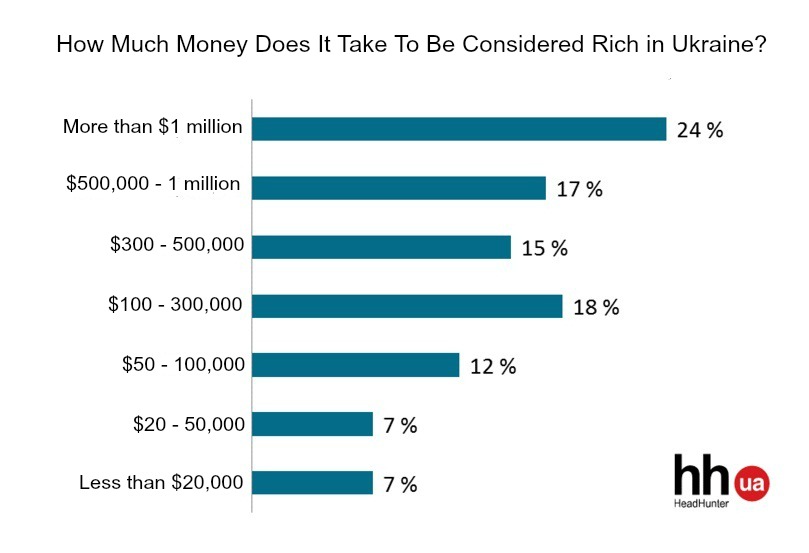 But what do Ukrainians mean when talking about rich people? What does it mean to be rich in Ukraine?
Financial security (savings in a bank account);
Material goods and services that can be purchased (expensive property and cars, access to quality healthcare and education, regular luxury trips abroad);
Investments and possibilities to accumulate funds (own business, investments in profitable projects);
High level of social status (reputation, presence in the Forbes list, participation in social events; power and influence);
Human capital assets (high intellectual abilities, professionalism, ambitiousness);
Intangible assets (health, family and children, confidence in the future, self-sufficiency, freedom);
An opportunity to help others; engagement in charity.
Infographics: hh.ua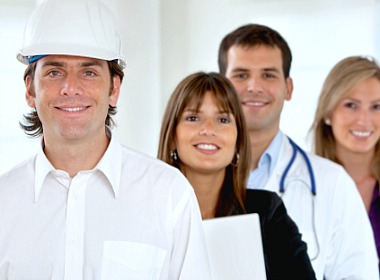 Read also: