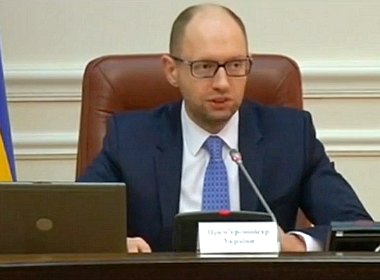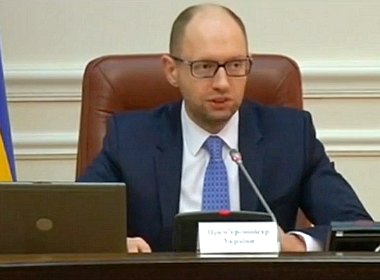 Ukraine's prime minister Arseniy Yatsenyuk resigned after months of pressure from the public and his own faction in Duma. The position is now vacant but there are not too many people competing for the top job. Maybe the reason is the salary?
How Much Ukraine Pays To Prime Ministers
The prime minister's remuneration for the month of March was only 26634 hryvnia, which is about USD $1043, Finance.ua reported.
This amount was calculated through a complex formula:
Base wage: 7922 hryvnia ($310)
Government rank bonus: 152 hryvnia
Long service bonus: 2018 hryvnia
Special work type bonus: 10094 hryvnia
PhD bonus: 1188 hryvnia
Secret documents access bonus: 1584 hryvnia
Compensation for working during a business trip: 1296 hryvnia
The final amount also includes a monthly bonus to the amount of 30% of the base wage: 2374 hryvnia.
Taxes on this amount were 5193 hryvnia (personal tax 4794 hryvnia, military tax 399 hryvnia).
The actual amount that Ukrainian prime minister received as his monthly remuneration in March 2016 was 21440 hryvnia ($839).
In 2015, Yatsenyuk declared income of 1 million 966 thousand hryvnia ($77 thousand). His wife declared income of 1 million 134 thousand hryvnia last year ($44 thousand).
The prime minister's salary in 2015 was much lower than this year. His official wages and bonuses accounted for only 81721 hryvnia ($3201) for the whole year, or 6800 hryvnia ($266) a month.
So, is it any wonder that corruption is widespread in the country, where even its prime minister earns mere $1,000 a month? Tho thirds of Ukrainians reported having encountered corruption in 2015.
The new candidate for the position of Ukraine's prime minister is Volodymyr Groysman, the speaker of the parliament, vice premier, and former mayor of the city of Vinnitsa. His appointment hasn't been confirmed as yet. He is a namesake of Russian president Vladimir Putin, although the name is spelled slightly different in Ukrainian. The name "Vladimir" (Volodymyr) means "Own the world" in Russian.
Today Ukrainian Duma will be voting to accept Yatsenyuk's resignation and appoint the new prime minister.
Photo: Screenshots, Video: Channel 112.ua
Video: Volodymyr Groysman talks about his future government
The new candidate says his government will continue reforms in the country and will be "public, open and effective". His first task is to stabilize the situation in Ukraine.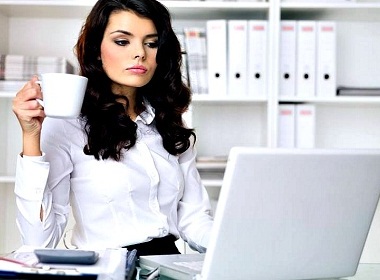 Read also: