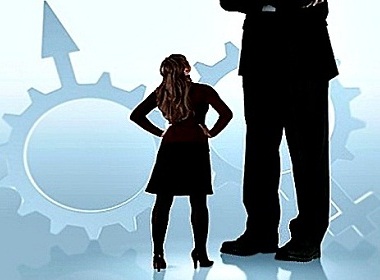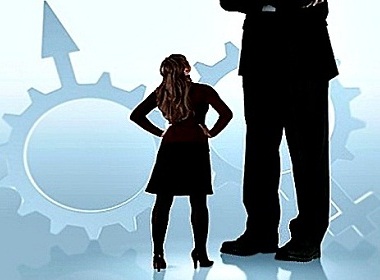 The pay gap between men and women in Ukraine jumped from 26% disparity in 2013 to 41% in 2015, for the same level positions. The pay gap is especially distinct on higher level positions, where women earn substantially less than men, Finance.ua reported. The findings are based on data of the Ukrainian employment portal Rabota ("Work").
Analysts point out that women typically head companies that earn money in hryvnia, while the firms that create income in hard currencies (US dollars, Euro) are habitually headed by men. As the national Ukrainian currency keeps falling, the pay gap between genders widens.
In various sectors the pay gap today is 25-41%, where males earn more than females for comparable jobs.
Ukrainian women earn less than men at any career stage, from the bottom level positions to the higher managerial roles. However, on the entry level the disparity is only around 28%, while at the higher ranks it's over 40%.
Top 10 Industries Where Female Managers Outnumber Males (but still earn less)
Accounting: Chief accountants
Sales: Store managers
Hotels and Restaurants: Administrators
Sport, Beauty, Recreation: Administrators
Show business: Fashion
Entertainment: Movies, theatre
Science and Education: Managers, administrators
HR: Managers of personnel
Marketing, Advertising and PR: Managers
Banks: Department managers
Average Monthly Salaries in Ukraine by Career Level: The Gender Pay Gap between Women and Men
Current level of monthly salaries in Ukraine may seem shocking to an uneducated observer. Junior specialists and casual staff may earn only $150-160 per month (wages in Ukraine are paid monthly, not weekly). Even at the top managerial positions (company president, CEO) employees earn only $450-770 a month. Females are paid notably lower.
How People in Ukraine Live on Such Salaries
It's worth taking in consideration that Ukraine is consistently voted as the place with the cheapest food and cost of living in Europe for the last few years.
As such, it is physically possible in Ukraine (albeit hard) to survive on the minimum salary, which equals 1318 hryvnia/month (about USD $50) in 2016.
Many Ukrainians complement their income by working part-time, growing vegetables and fruit at their summer houses.
The majority of Ukrainians own their apartments and homes mortgage-free. Prices for real estate start from only $15,000 for a studio apartment in a regional city and go down in smaller towns.
Most households have access to a family-owned residence at the country side, where fresh produce is grown.
Harvesting wild mushrooms and berries at state forests is another avenue of complementing food rations. This activity is allowed and in most cases there are no limits on the amount of mushrooms, berries that can be collected.
Wild berries and mushrooms are processed and stored for consumption later during winter and spring.
Carrots and potatoes last for many months in cool storerooms (usually underground storages are set up in summer houses).
Gathering and growing their own food is typical for the majority of Ukrainian households. Even if the younger generation is not into working on their little green patch on weekends, older members provide families of their children, as well as neighbours, with fresh produce.
Part of fresh produce may be sold for cash at farmers markets, whether home grown or harvested.
This is why Ukrainian women and men are able to live modern lifestyles, similar to the lower level income groups in developed western countries (USA, Australia, Europe), even though their incomes are 10 times lower.
Another point to consider is that according to the official data, over 40% of Ukrainian GDP is in the "shadow", i.e. goes through unreported cash channels. In certain industries, where tips are customary, the shadow income exceeds regular wages.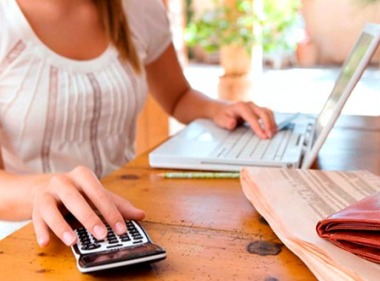 Read also: