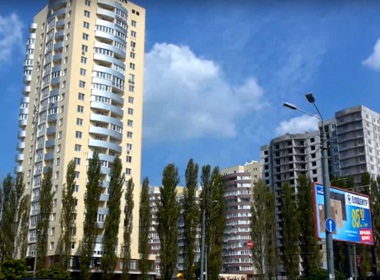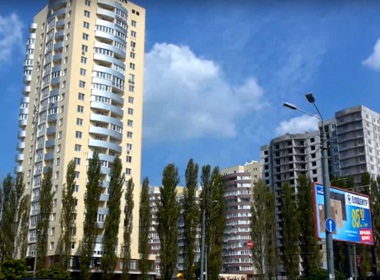 Staff author: Adilya S.
Property expert Yaroslava Chapko (CDS, Kiev) gave her prognosis on expected real estate prices in Ukraine in 2016.
Prices per square meter in newly-built constructions are expected to increase by 10-15% on average in 2016, she says.
"If our hryvnia will continue to devalue, accordingly, the prices in hryvnia will continue to rise, although disproportionately. If, as our Cabinet of Ministers promise, the exchange rate of the [US] dollar remains on the level of 24 hryvnia/$1, still the developers, I believe, will try to increase the prices in hryvnia to compensate for the losses during the past years, in dollar equivalent," Chapko stated.
The average selling price per square meter has fallen by 10-15% in U.S. dollars since the start of 2015, she said.
The expert predicts no market crash, Finance.ua reported. She believes that developers will continue to lower construction costs and raise the price per square meter for the new apartments, in order to improve their bottom line and compensate for the losses in revenue during the previous years.
The average price per square meter of new apartments reached $1,040 per square meter by December 2015.
All in all, the market situation is expected to improve in 2016, Chapko believes, which means the prices per square meter will not be falling further.
However, some experts are less enthusiastic.
New amendments to the property tax are to be enacted in Ukraine in 2016. The property tax was introduced in 2014. However, only 40 thousand people in Ukraine had to pay it, since it was charged on apartments larger than 120 square meters and private houses of over 250 square meters in size, Fakty.ua reports. The tax was paid only on residential property.
According to Yuri Timoschuk, the chief of department of administration of income and taxes for individuals of the Ukrainian fiscal service, in 2016 owners will be paying tax on real estate they possessed in 2015. The regulating act for that was approved in December 2014.
Owners will be required to pay for every piece of real estate they owned, if the size exceeds the set limits. The size of all properties will be combined for tax purposes.
The new tax will be collected by local governments, and it varies by region. However, it cannot exceed 2% of the minimum wage per square meter of the property owned. The local council has the right to set the property tax at 0%, thus effectively removing it for the calendar year.
In 2016 the official minimum monthly wage in Ukraine is 1378 hryvnia ($58). In 2015 it was 1218 hryvnia ($50), so the tax in 2016 will paid from this base level.
2% of 1218 is 24.36 hryvnia, which is only around $1 per square meter per year.
However, for some people this may become a deterring factor when buying new real estate. Thus some realtors are worried about a negative impact on demand for new apartments.
Local governments are also given the freedom to set their own discounts and limit the size of properties on which the tax is charged. They can offer higher limits than the requirements set on the federal level.
On the state level, the size of non-taxable real estate is now 60 square meters for apartments and 120 square meters for private houses. Owning country-side homes in addition to city residences is popular in Ukraine.
A person can own an apartment and a house, not exceeding in total the allowance for each type of property, without paying the property tax.
Ukrainian regions took these liberties and set property taxes on the levels from 0.1% (Kirovohrad) to 2% (Odessa, Kharkov, Zaporozhye) per square meter over the non-taxable allowances of 60-120 square meters.
Kiev property tax is 1% with the allowance of 60 square meters for apartments owned in 2015.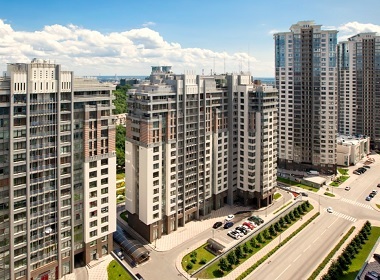 Read also: