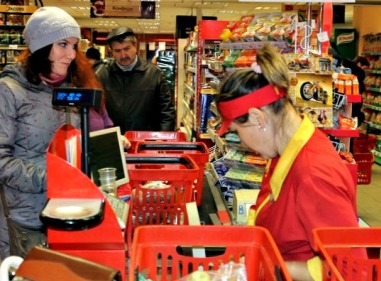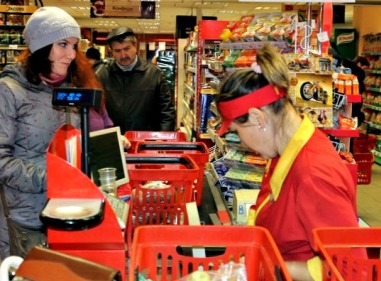 At the moment, Ukrainian women happen to live in the country that has the cheapest prices in Europe for food, according to the rating by the Swiss bank UBS.
The consumer basket consisting of 39 products costs the least in Ukraine from 71 metropolitan cities of the world, Finance.ua reported.
UBS bank rated the world's largest cities, checking the price of essential products.
The unified shopping list will only cost $166 to purchase in Kiev, while in Zurich it will take you back the whopping USD $738 for the same amount of groceries.
Cheapest capitals:
Kiev, Ukraine: $166
Sofia, Bulgaria: $214
Bucharest, Romania: $248
Prague, Czech Republic: $251
Warsaw, Poland: $253
Most expensive capitals:
Zurich, Switzerland
Seoul, South Korea
New York, USA
Genera, Switzerland
Miami, USA
Earlier we reported that Kiev has been voted the cheapest city for tourists by the UK site Simply Holiday Deals. Russian metropolis St. Petersburg managed to score a place in the top 10 of the cheapest European destinations for budget-conscious travellers.
The experiment by a Ukrainian TV reporter confirmed that an adult is capable of living on $50 in Kiev, Ukraine, for a whole month. It is amazing judging by the cost of living in the developed countries. The fluke of cheap prices in Kiev is easily explainable: The European capital is a part of the country experiencing spiralling inflation and drop in currency exchange rates, due to internal instability. The prices simply cannot catch up quick enough.
The situation in Kiev will certainly change in the coming years, especially once Ukrainian citizens are able to visit countries of the European Union without visas. The current level of prices for real estate and other goods is simply not sustainable in the long run, given Ukraine's proximity to Europe. This means, the price dip may be at the very bottom of its curve, with a substantial growth to follow. This may be well on the cards already in 2016.
The "no visa" agreement between Ukraine and the European Union is expected to be enacted by mid-2016, according to publications in German and local Kiev's press. According to it, Ukrainians will be able to stay in EU for 90 days without a visa within a 180-day period, the same as the arrangement Ukraine has with Russia.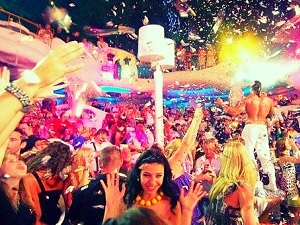 Read also:

Share this article