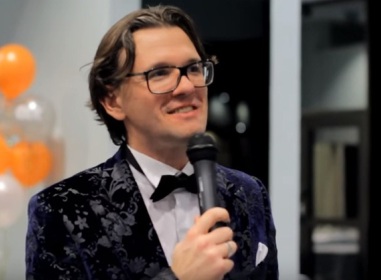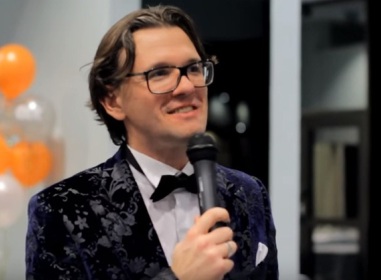 Staff author: Adilia S.
Companies and organizations will host thousands of parties during holiday period in Ukraine. To keep the crowd cheering, celebrities and presenters are often hired for events. How much does it cost to hire an entertainer in Ukraine in 2015?
3 Types of Party Hosts in Ukraine
"We have three categories of presenters and accordingly three prices," Roman Mikhno, a Ukrainian TV and radio presenter, explained to KP.ua.
"The first category is a host, who in real life may be a turner, a teacher, however he is a good joker and tends to be the soul of any company. Here the price will be minimal, from about 2 thousand hryvnia (USD $85). But it is important to realize that the person may perform well or not that great. Because an evening for the friends whom he knows well is one thing, and it's a completely different thing, an unknown audience, which he needs to connect with, don't get lost or spoil the fun."
According to Mikhno, the second category is a radio presenter. In this case the price depends on his or her experience and popularity. The price can range from 6-8 thousand hryvnia ($253-$338) and above.
The third category is TV presenters. Here the prices start from $1,000, and depend on how popular is the candidate.
To entertain the guests, the most popular choice is up and coming stars, who are on the rise at the moment. They are also not cheap, but they are more affordable than big name stars, and therefore get booked more often.
Among the popular party entertainers are groups "Mozgi", "Potap and Nastya", "Time and Glass".
Kiev parties are held in suburban and city restaurants, concert halls, clubs, private villas, yachts, and even in water parks during the summer season.
Ukrainian women love to party and during the holiday season have plenty of spare time. Usually they spend it socializing with friends and families. It's a great time to date online or even organize personal meetings in Ukraine, Russia or in a third country, if you have an online sweetheart. So, do not hesitate to use this magic time to find the woman of your dreams!
Video: "Time and Glass" Band Performs at a Private Party in a Restaurant "Okolitsa"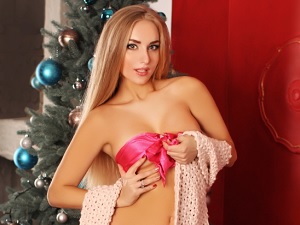 Read also: