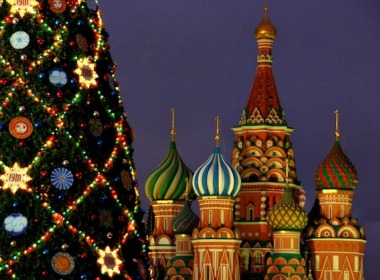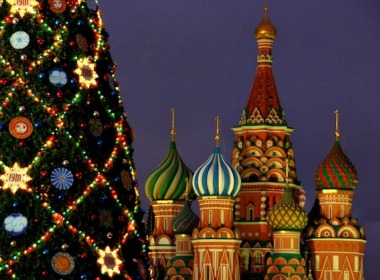 The first thing you should know about Christmas holidays in Ukraine and Russia is that they have a different schedule.
Find out more about how Ukrainian and Russian people celebrate Christmas.
Orthodox Christmas Is 7 January
The date of Orthodox Christmas is 7 January — exactly 13 days after your typical Christmas day 25 December.
This is because of the difference in Gregorian and Julian calendars. Russian Empire, which included today's Russia and Ukraine, was using a different calendar to the western calendar.
When communists took power in 1917 after the revolution, they decided to change the old Orthodox calendar to the new western calendar, to be on the same page as the rest of Europe.
As the result, all dates were moved 13 days forward: 25 December became 7 January.
Christmas in Russia and Ukraine
Orthodox church kept its calendar, which is why religious Christian holidays in Russia and Ukraine are celebrated on different dates than in western countries.
Christmas in Ukraine and Russia is celebrated on 7 January, as per Orthodox Christian holidays.
There is no public holiday on 25 December, although some companies do offer their employees a day off.
Some offices in Russia and Ukraine are closed from 25 December to 10-11 January, allowing their workers to take time off.
Belarus Christmas
Although there are many Russians and Ukrainians in Belarus, there is also a sizable proportion of Catholics.
This is why the country's government decided to celebrate Christmas with the rest of Europe on 25 December. Belarusian women have a day off on the same date as you do.
How Russian and Ukrainian Women Spend Holidays
Russians and Ukrainians enjoy going overseas for the New Year celebrations, and then coming back for Christmas 7 January: this way they can enjoy Christmas celebrations away with the rest of the world on 25 December, and then have festivities at home for their own Orthodox date.
But this year, due to recent events internationally (Russian plane crush in Egypt and Turkey, Paris events) people feel more reserved about travelling to either of these countries, which means most Russian and Ukrainian women are probably going to stay at home.
Thailand still remains a popular "winter to summer" destination for Russians and Ukrainians, so if you are thinking of a quick getaway that will allow you to meet your Slavic sweetheart in person, this may be just the place.
Russian cities Moscow and St. Petersburg are great to visit during any season, as well as Ukrainian Kiev, Odessa, and Lvov. The weather is likely to be around freezing point or slightly above, which is typical of mild winter temperatures in states with 4 seasons.
If you have never seen a white Christmas, this may be a perfect opportunity to see these great tourist destinations, and meet the woman of your dreams. If you still don't have a sweetheart, try Elena's Models Platinum membership, which allows you to contact any woman on the site, including unlimited chat, email, and video chat.
With it, you will be able to contact new ladies who have just joined, as well as meet the women whose photos you can see on the site today. Tell them you are thinking about visiting during Christmas holidays, and they will be excited to see you there!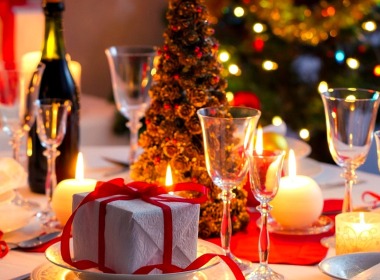 Read also: