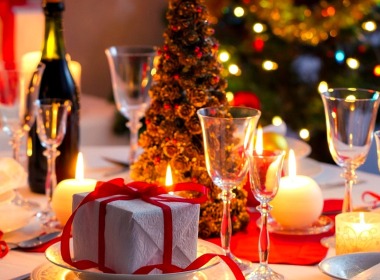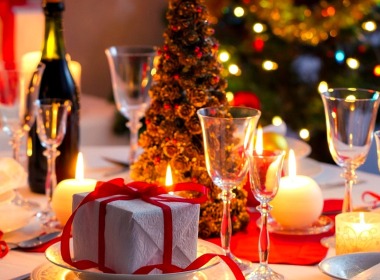 63% of Russians admitted that they will save on holiday celebrations in 2015, according to the survey by IRG market research agency. The expenses will be substantially cut off as compared with the year before, MK.ru reported.
Gifts are the first thing, where Russian women and men plan to spend less: 40% of respondents indicated their plans to fork off less money this year than previously.The average Russian family plans to spend 16,900 rubles (around USD $297) on 2015 Christmas and New Year celebrations in total. From this amount, Russians plan to reserve 6,560 rubles ($115) for gifts.
7% of respondents decided to skip gifts altogether.
A similar survey was conducted by Deloitte, which showed that 21% of Russians would intend to go on the cheap when purchasing gifts, and seek bargains.
Spending on the festive table and treats amounts to 5,007 rubles ($88). It is substantially less than the last year, with 30% of respondents stating they would like to save on food. However, only 20% are prepared to save on deli produce, so the majority will still splurge on luxuries, although the necessities may have to take the back seat.
5,300 rubles ($93) will be spent by families on entertainment — children's events, movies, theatre, and other types of recreation.
Retailers hope that sales will increase closer to the end of December, but they admit that 2015 spending has declined, as compared to the 2014 holiday season in Russia. Last year the local currency, ruble, was on the sharp decline during November, which stimulated Russians to purchase more goods from the old stock, in order to preserve value of their money. Altogether, last year sales were beneficial for retailers, many of whom increased prices on already available stock due to the higher demand.
This year the picture is different: The ruble continues to fall but much slower, and there is no free cash that Russians are in a hurry to spend. Currently USD$1 equals 66.24 ruble.
Russians love vacationing overseas during winter holidays, but this year public's demand for trips away over Christmas and New Year dropped by 30%, followed by the airbus A321 crash in Egypt and the recent dissonance over Turkey bringing down a Russian jet by the Syrian border. Egypt and Turkey were the two most popular international holiday destinations for Russians, who love enjoying weeks away by the warm sea during the frosty winter. Now they will have to make peace with sub zero temperatures outside.
Bali and Thailand remain popular destinations where Russian citizens can visit easily, and offering the packages and prices that the working class of the former Soviet republics can afford. It is likely that local travel agents will move their attention to Asia with the view to pick international sales there. Vietnam, Cambodia, and international cruises are also an option for the ones who can afford to travel overseas.
Tour operators hope to pick up some sales domestically, however, the Russian tour industry is certainly not having a good end of the year 2015. Local retailers, on the other hand, are hopeful that Russians may spend the funds they reserved for overseas holidays at home.
Skiing, skating, sledding, and spending time in the countryside during holidays is also on the books for many Russian families.
Holiday season in Russia is traditionally the busiest time of the year for international couples to organize visits and personal meetings. People get quite a few days off for Christmas and New Year, and single Russian women will be spending more time online dating and seeking love.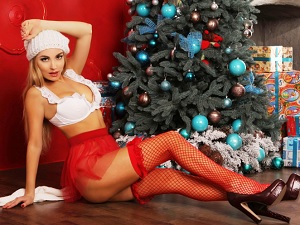 Read also: