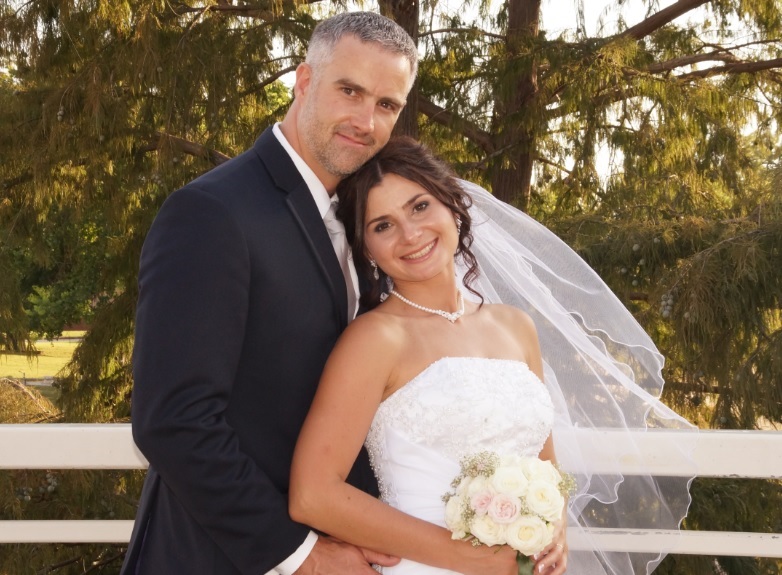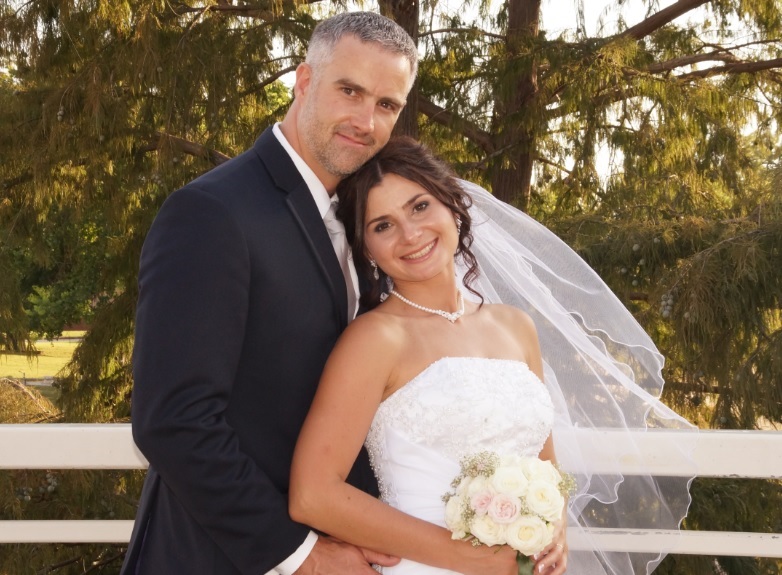 Kyle from the USA and Marina from Russia met on Elena's Models in July 2013, and recently got married.
The newlyweds sent us their wedding photo and story, and said they were deeply grateful for the opportunity to meet on our site and find love.
They have been communicating since mid-2013 and married in September 2015. Kyle is from Texas, USA, and Marina is from a regional West-Siberian city of Tomsk, Russia.
The newlyweds are very happy together and believe that everyone who is sincerely seeking a partner, will be able to find him or her, if they persist.
They wrote:
"We want to encourage all people looking for love not to give up but continue their search because the one who searches, finds. It is really true."
The stunning couple looks like they could be models for a magazine cover. The lovely bride opted for a traditional white dress and veil for her American wedding, and the groom looks handsome and strong in a navy suit jacket, embracing his gorgeous dark-haired wife. What a charming sunny day and glorious setting.
Many men who are registering on our site have dreams and aspirations of sharing their lives with someone who could be there for them in joy and sorrow. If you, too, are someone these beautiful women have always dreamed about, you may one day write your own love story of finding an amazing relationship across the globe.
International relationships and dating are a great way to expand your horizons of what is possible, connect to a new rich culture, and broaden your life views. It is a fun adventure that may open for you the facets of reality that you didn't know existed, the chance to enhance your knowledge and discover something new about yourself.
It's not a mail order bride setup — you can meet educated, smart, beautiful women, and if you do not feel that it's worth giving a full go, you can at least make some new friends in several countries (including, potentially, your own, as many our female members live in the USA, Europe, and Australia).
In the words of our newlyweds:
"It worked for us and it will work for you!"
If you are still waiting on sidelines, give it a go — we always regret more the things we haven't tried than the ones we have.
Age is a factor when seeking love. Make sure you take your chance while you can.
Video: Tomsk City, Siberia, Russia
See the historical center of 400-year-old Tomsk city, its modern residents enjoying the relaxed evening, and the magnificent Tom River banks, filmed from air during a beautiful sunset in June 2015.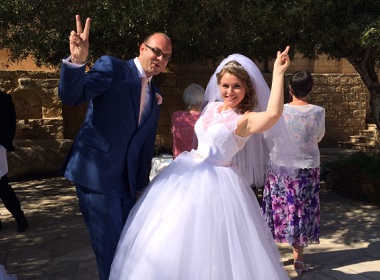 Read also: