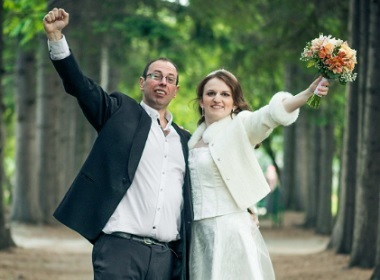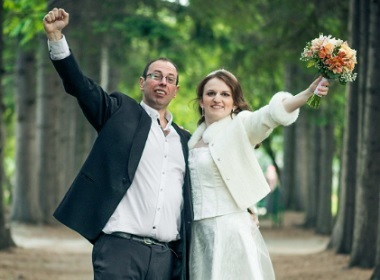 Another success story from EM clients — Anna from Russia and Dave from Belgium are now married, after meeting each other on Elenasmodels.com in May 2014.
It didn't take them long to decide that they no longer needed to talk to other people. Only 2 mails through the site and a chat on Skype, and the young woman realized she had no desire to chat to other men online. "I fell in love," said Anna.
From that time on, the pair were communicating daily.
It only took the young man 3 weeks to decide he wanted to see each other in person. The personal encounter included spending together 1 week in Yekaterinburg, and then a visit to Moscow, which was the perfect place for a formal marriage proposal.
The young Russian lady visited her fiancé in his home country, met his parents and friends, and enjoyed a wonderful Christmas break together with the man who stole her heart.
The wedding took place in Russia in June 2015. The photos show happy newlyweds on their wedding day, cheerfully smiling. "We want to be together for the rest of our life", says Anna.
Is there any advice the happy bride can give other single Russian ladies, seeking their love? She believes that it is important to be persistent and don't give up: "It really works. Now I realized it."
It's not only Anna who found her happiness on EM. Another girlfriend of hers decided to register and look for her match, and met her soul mate on our site. Good things happen to those who are prepared to give it a go.
(Read the complete story how they fell in love)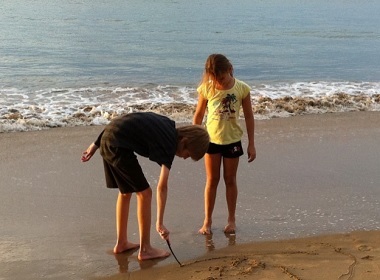 Read also: