Today I found a joke on a Russian site about finding love in 2015. It said the following:
"I don't understand, how people lived without Likes? How did they approach women? By introducing themselves in the street? This would be weird…"
There were already 306 people before me who liked this post.
How to Find Love Today
I agree with the author of the joke. Today if you want to find love, it would be weird to start by approaching women in the street.
In Russia, Ukraine, and all over the world single people meet online, because it's easier and simpler, less embarrassing, and you know the person indeed wants to find someone if they placed their profile online. Bugging strangers in public places is certainly overrated, as compared to online dating.
Not only can you connect with girls in your own town, but also in other places of your country, or even the world. Similar to people travelling for vacations overseas, dating foreign women isn't only for crazies anymore.
Young, good looking lads who managed to create their wealth online before the age of 30, are joining the ranks of love seekers who realized that limiting themselves by people living in the same location is just as unwise as going for holidays to the same place every year, only because you know everything about it.
Dating Women Internationally
Unless you subscribe to outdated "mail order brides" doctrines, meeting women internationally isn't much different from dating girls in your home town. Similarly, you place your profile online and contact them, chat on phone (or Skype), and then get together in real life, if you feel that you both have mutual interest. Flying to Kiev from New York takes about as much time as getting to LA — and you don't need a visa either.
There is no need in "letters", as no one is doing it anymore anywhere. Post a like to her photo, send an EOI — if she likes you back, she will answer, if not, that's simply the way it is.
It's really this easy to find love. No need to court people who are not interested or try to "make" them answer you. The ideal love story includes 2 people who are both amazed that they could find someone who is so right for them. Not always this person lives next door, but surely in this big world there is a person who is perfectly matched to you, and wants to find someone like you. Just give it a go!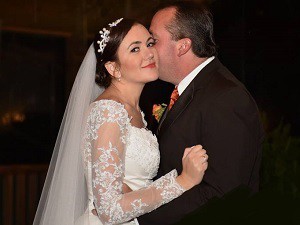 Read also: