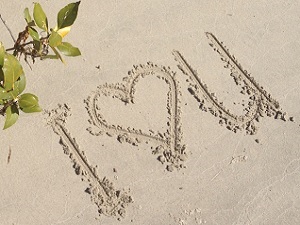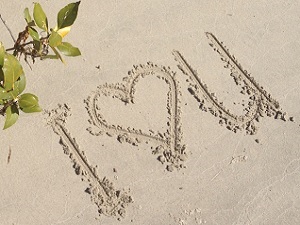 I wrote before about the cult of love in Russian and Ukrainian culture. Most Slavic women say that they only want to marry for love, and refuse the notion of reasoning in choosing a partner. "With a sweetheart it's a paradise in a tent", holds the famous Russian saying, meaning that when you are with a person you love, you can be happy anywhere.
Even the women who are more practical feel the pressure to succumb to this cult of love, at least publicly. This means that they view their search for a partner abroad as a "search for love" and not seeking a better life, and would reject any suggestions that they are trying to improve their economic situation.
How Russian and Ukrainian women view love
For Russian and Ukrainian women, if they started to develop feelings for a man, it would be morally wrong to reject him based on absolutely anything. In other words, if she proclaimed her love for a man, she would feel compelled to proceed, disregarding any reasoning. Many women from Russia and Ukraine, and Slavic ladies in general, would feel uncomfortable rejecting a man that they have started an intimate relationship with.
Russian proverbs about love
Post-Soviet countries share many common beliefs and proverbs about love, relationships, dating and marriage. Most Ukrainian and Russian women love holding tight to these beliefs, and often justify their actions by these sayings.
Love is cruel, you can even fall in love with a goat.
Love is blind.
All ages submit to love.
A man loves with his eyes, and a woman loves with her ears.
Love is not potatoes, you can't throw it in the window.
A man only needs to be slightly more attractive than an ape.
A woman's strength is in being weak.
Lovers fight for fun.
Husband and wife are the same Satan.
The way to a man's heart is through his stomach.
You cannot escape Destiny.
You find love when you are not looking for it.
Again and again I see this fatalistic paradigm of Destiny in women's comments: If it's destined to happen, it will happen. They are waiting for their Love to arrive out of blue, unexpectedly — this would be the best, in their eyes!

Read also:

>> All articles (in English)

Share this article