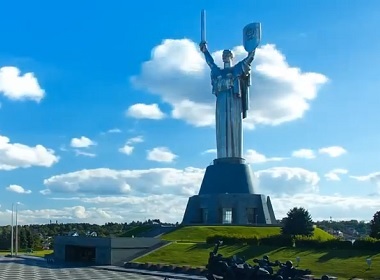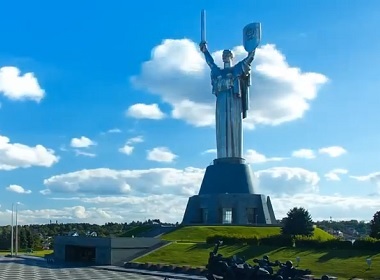 It's official — Kiev is the cheapest of the world's large cities to live in.
Kiev Is The Cheapest City in The World
The Ukrainian capital was ranked along 70 other cities from all continents, with the cost of living being the lowest in the Eastern European metropolis, according to the research by UBS investment bank.
To compare, the Russian capital and the largest city Moscow is 14 positions above.
Asian metropolitan cities of Jakarta, Nairobi, New Delhi, Mumbai, Manila, Bangkok, Kuala Lumpur, Beijing, and Shanghai sit in between Moscow and Kiev, which means life there is more expensive than in the Ukrainian capital, but cheaper than in the Russian largest city.
The former Eastern European capitals Sofia, Bucharest, Budapest, Riga, and Prague also fit into this space.
From the continents of two Americas, Mexico City, Lima, and Bogota match the same criteria.
Kiev was also on the bottom of the ranking by hourly wages, while Moscow's pay per hour was 19 points above. Gross wages in Kiev were only 6.1% of New York's levels (used as the base), with Moscow trailing at 21.3% (3.5 times higher than in Kiev).
"Workers in cities with high relative gross salaries (Zurich, Geneva and Luxembourg) receive pay that is on average 19 times those in Nairobi, Jakarta and Kiev," stated the UBS report for September 2015.
To calculate the price levels and cost of living, UBS is using a reference consumer basket of 122 goods and services. The levels of consumption are standardized for all countries, and the assumption is that people in different countries would devour the same amounts of meat, fish, and vegetables, or buy a new computer every 2.5 years, for example.
All consumer baskets were referenced against New York city. The consumer basket included rent, which was calculated by weighting 3 different types of accommodation and arriving to an average value.
Through these calculations, the level of prices and cost of living in Kiev is 30.3% of New York, which was taken as 100% (without the rent, 38.1%).
Since most Ukrainians own their apartments and don't rent, the difference in the costs as compared to the prices in Big Apple had staggering 8% difference.
The real customer basket of people in Kiev, which is what locals actually purchase and consume, is significantly different due to longer periods of exploitation of expensive items, and also savings on food through a different diet.
The Ukrainian Man Who Lived on $50 for 1 Month
In fact, a single Ukrainian man lived for 1 month in Kiev on a minimum salary ($50 or 1218 Ukrainian hryvnia), paying for electricity and water for his apartment, as well as public transportation, while having a pet dog and going to dates, in a course of an experiment.
He managed to finish the 30-day trial with 23 hryvnia left in his budget.
However, he concluded that 1218 hryvnia/month ($50) wasn't enough to live, but only "to survive".
He lost 10 kg during the month of experiment through being forced to save mostly on his food.
The program didn't mention how much weight the dog lost.
Video: Kiev Time Lapse
See the best of Kiev's beautiful historical sights and architecture.
Read also: