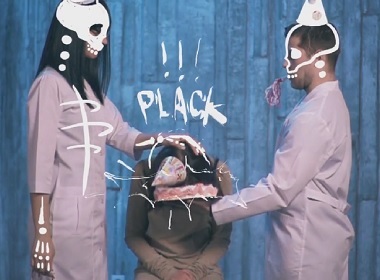 The bizarre Kiev's store called "Gara" must be the weirdest shop in Ukraine. It advertises itself as selling nothing useful, practical, or effective. Moreover, it officially warns you, "You are never welcomed!" Curios? So are we.
The Gara Experience
There are no shopping windows with bright examples of the merchandise for sale. You can only enter through a metal door with a password. From the street, it reminds more of Mad Max apocalypses than of a prestigious boutique for crazy rich.
The prices are moderately outrageous, with cheapest items listed at 1500 hryvnia (USD $71), and more exclusive options available for a mere 500000 hryvnia for a pair of sunglasses (USD $ 23,697). In case you want to ask for a discount, there are no sales.
To set up an appointment and be allowed inside, you have to enquire at gara.com.ua. Your password is sent to your mobile phone 1 hour before the scheduled visit. You will be the only client in the store, however, 1-2 friends are allowed to accompany you, and take photos.
On arrival to the web site you are faced with the black webpage with a philosophical message, and a bright-green button "Start". Once you click it, you are offered to choose a gender, male or female, and check trials, which are videos of products displayed in the creepiest fashion possible.
For females, you are offered a slobbering cat, sweaty hitcher, morning alarm, or face-in-a-cake, and gentlemen may pick from cheap striptease, eternal repair, hard karaoke, car scratches, or waxing. Each of the nightmarish videos showcases a product on sale in the store, which include face masks, unusually shaped glasses, and crazy handbags that look like animals, old phones, or human parts.
The motto of the shop "Stuff it!" (which, apparently, comes in multiple levels) resembles the famous slogan of Richard Branson, "Screw it, let's do it". What's the story behind this eccentric enterprise called Gara?
The store's story
The wacky shop was founded by Kiev's property developer whose worth is estimated at USD $60 million. Garik Korogodsky has a taste for peculiar glasses, which he now is able to fulfill with his brain child, the new entertaining destination for people who don't fancy plain. His wife Anna helps him to source the goods for the store.
Bob Basset, Kharkiv's designer of unique face masks, which fashion addicts could see on catwalks of legendary brands such as Givenchy, is one of the store's suppliers.
Another Ukrainian designer of unparalleled hand bags, Kostyantyn Kofta, has been trying to sell his creations without success before, but now, with the arrival of Gara, has a crowd of excited fans around the world.
According to Kyivpost, the shop is not particularly profitable. However, since its establishment in March 2015, it has been selling its wacky commodities, which was a surprise to its wealthy founder, who insists he set up the shop rather for fun than for money, and was surprised that people actually buy some stuff.
So, the next time you are in Kiev, give them a buzz, and who knows, you may have the perfect opportunity to showcase your new acquisition in your dating profile on EM!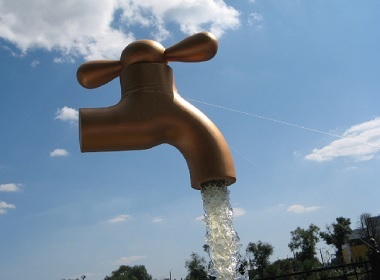 Read also: