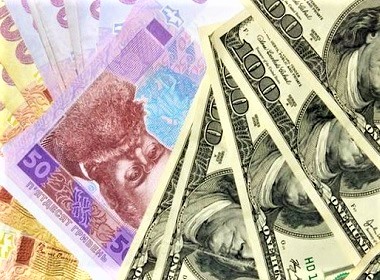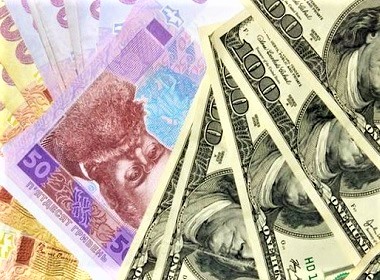 The size of dream salary for Ukrainians has been revealed. Surprisingly, the majority of Ukraine's residents in search of a job would be ecstatic to earn just 800 US dollars per month.
Ukrainians' dream salary is only US$800 a month
Wages in Ukraine are still paid monthly, not weekly.
As such, the dream wage for the majority of citizens would be only $9,600 a year, the recent survey by employment portal Rabota.ua revealed.
Nearly 24% of survey respondents, or one person out of four, said that the salary of US$748-1,123 would make them feel financially independent.
Here is how preferences of Ukrainians divided in their responses to the question, "How much money do you need monthly, to feel financially independent?"
Under $187: 1%
$187-374: 6%
$374-561: 18%
$561-748: 19%
$748-1,123: 24%
$1,123-1,872: 16%
Over $1,872: 17%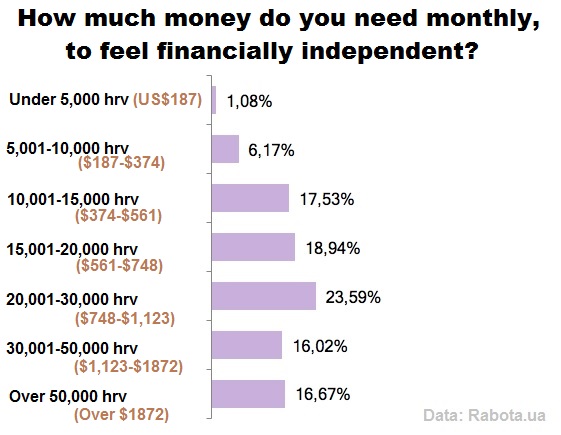 As you can see, nearly half of Ukrainians (44%) would be happy even with wages under $750/month.
Only about 17% of respondents dream of a pay check exceeding $1,872 monthly.
The minimum monthly wage in the country is only $3,200 hryvnia/month ($120), and there are a lot of people working for this amount.
The size of the minimum salary was increased on 1 January 2017 nearly two times. The government has announced plans to increase this limit to 3,700 hryvnia ($140) in 2018, although there are calls to make it 4,000 hryvnia ($150). Not much difference to you, but to workers in Ukraine it's substantial. So far, there is no definite decision what is going to happen with the minimum remuneration in 2018, except for promises it would increase.
We reported earlier that the average salary in Ukraine in July 2017 was $276.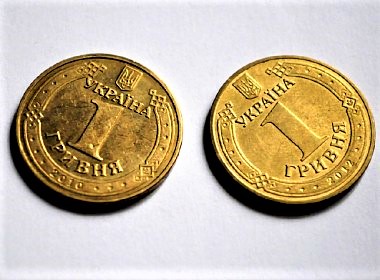 Read also: