Ukraine is still the cheapest country in Europe by the cost of living, and number 3 worldwide. Only Pakistan and Egypt are cheaper than Ukraine.
Ukraine is the cheapest country in Europe and #3 in the world
Ukrainians may disagree that life in Ukraine is cheap, but according to the rating by Numbeo, the largest country of Europe is one of the most affordable places on the planet. Pakistan is #1 and Egypt is #2.
The top-3 affordable destinations are followed by India, Tunisia, Kosovo, Georgia, Azerbaijan, Bangladesh and Algeria.
The most expensive countries are Bermuda, Switzerland and Iceland. The Bahamas, Luxemburg, Denmark, Singapore, Japan and Israel are behind the leaders in the top-10 priciest locations.
The rating considers the cost of living in New York, NY, as the base indicator, giving it 100 points. The rest of the countries are located somewhere on the scale, with the leader Bermuda at 144 points, which means, it costs 44% more to live there as compared to the Big Apple.
Ukraine, on the other hand, is 4 times cheaper than New York. It's rated #113 out of 115 countries, or #3 from the bottom.
The experts judge the living expenses based on about 50 factors, from the cost of food and transport to the price of gym membership, costs of water and electricity.
Ukrainians don't think that life in their homeland is inexpensive
"Ukraine remain a cheap country only for foreigners," an editorial discussing the rating on Segodnya.ua states.
Numbeo's rating used the following data:
Average monthly wage: 6639 UAH (USD 257)
Communal payments (electricity, water, gas, repair fund): 2372 UAH ($91)
One trip by public transport: 5 UAH ($0.19)
Renting a 1-room apartment (per month): 8,000 UAH ($311)
1 main dish in a restaurant: 1– UAH ($3.80)
Cappuccino: 23 UAH ($0.97)
Local expert Boris Kushniruk commented that the rating doesn't reflect the real situation, since all prices are in US dollars, while there had been a big dip in exchange rates of hryvnia to dollar recently. In 4 years hryvnia became 3.5 times cheaper. Kushniruk believe the Ukrainian currency is undervalued and thus the rating, which uses the current US dollar exchange rate, is skewed.
This is why the cost of living is cheap for foreigners but not for locals. In fact, European pensioners can afford luxury lifestyle in Ukraine on their pensions.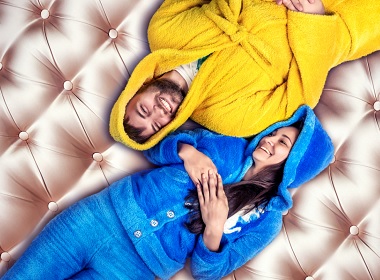 Read also: