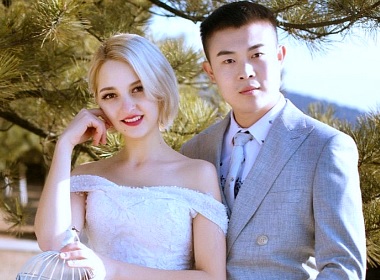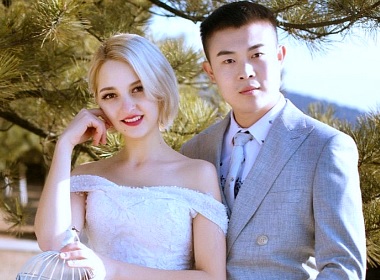 A Ukrainian bride created in a stir in the media when she rejected the notion of putting a price on love. The groom's family was shocked when Inesa from Ukraine, who was marrying her groom He Pengwei, didn't ask to buy her an apartment or pay money before the wedding, as practiced in China.
The Ukrainian bride who shocked her fiancé's family
When after a year of dating the pair decided to marry, the groom's family expected they would need to come up with a lot of money for the bride's parents, as customary in the country, South China Morning Post reported.
Paying the "bride price" is considered a tradition in China. Usually it's an apartment or a substantial sum of money, sufficient to purchase one, which is given to the girl's parents in lieu of the permission to marry their daughter. In Beijing husbands-to-be usually pay around 200,000 yuan (USD 31,600) to the bride's parents plus buy an apartment, before they agree to the wedding. The payment also may include a car.
Pengwei's parents, who live in Shanxi province, were astounded when they were not asked for any type of material contribution prior to the wedding, as they expected.
Similar customs are popular in many Asian countries, Africa and the Middle East. In some cases if the bride travels overseas, not only a cash gift is given to her parents, but also certain payments are expected for the family at home monthly.
But Slavic countries of Eastern Europe such as Ukraine, Belarus and Russia don't have such customs.
Demographics-wise, there are 50 million more men than women in China, due to the long-term "1 family 1 child" policy that was abolished only recently by the government, which saw parents choosing to have a boy rather than a girl, the cause of the current gender imbalance in the country.
In Ukraine, there are 3 million more women than men among the population of 42 million people. So, it's harder for the ladies to find a match.
Ukrainian bridal customs
If anything, 150 years ago Ukrainian brides had to bring money and property to the marriage.
The custom known as "pridanoe" (dowry) was for the bride's parents to provide some financial incentive for an eligible bachelor to marry their daughter. It could be just household items or, for the rich, property or land, or maybe even slaves. Yes, there was slavery in Ukraine and Russia, which not many westerners are aware of.
Until 1861 the majority of peasants in the Russian Empire, which included Ukraine at the time, were themselves property of their masters from the noble families, who could sell them or order to do whatever they wanted them to do, including working on the land or serving at the house, — much in the fashion Americans owned black slaves.
There were also some free peasants called Cossacks (Kazaks) — as there were free citizens of the African descent, but they were a minority.
So, if you think of movies like '12 Years a Slave' or 'Django Unchained', that's what life for peasants of the Russian Empire was before 1861 when serfdom was abolished on the Tsar's imperial command. There was no war to free slaves in Russia, although there were several attempted coops and protests by young noblemen-abolitionists.
The tradition of dowry in 20th century became obsolete and is no longer practiced by Ukrainians. Today's young couples are free to marry without any financial incentives from any side.
The happy newlyweds
Inesa from Ukraine is a translator and her fiancé He Pengwei works in sales. She moved to Beijing 4 years ago.
The young gentleman's kindness and warmth were the major things that made the pretty Ukrainian lady to fall in love with her future husband.
The young pair only spent a week preparing for the nuptials.
"Our relatives said they had never seen any groom taking it so easy before the wedding," He Jianguo, the groom's father, stated. The bride seemed to be happy with her new in-laws as well.
The celebrations took place on the significant for Ukrainian women date 8 March (Women's Day in Ukraine) in her groom's hometown.
The newlyweds became social media stars in China after the video of the pretty blonde bride in a traditional Chinese dress at her wedding was uploaded online.
The pair are planning to start a business in China. They also want to have a traditional Ukrainian wedding as well.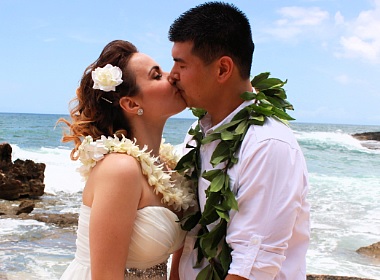 Read also: