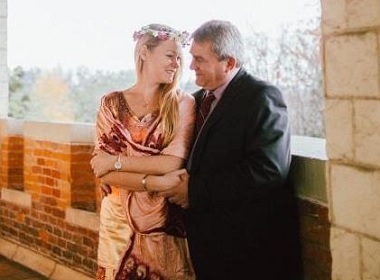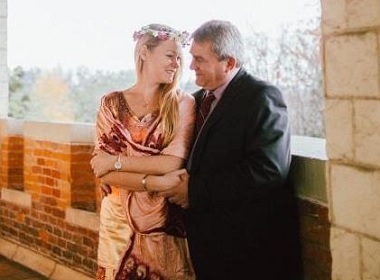 By Mike
Dear team at Elena's Models,
Thank you very much for your warm congratulations on our happiness. So here's our success story.
It was September 12, 2016, on which I met my wonderful wife Yanochka over your great site. But let me start from the very beginning.
My final attempt to find love
I've been using the site for about 5 years with letting my membership expire and registering again for reasons of being busy with work on one side and on the other hand eventually having not enough trust that it might really work. Yes, there was from time to time some communication but none of them developed into something deeper. So, based on some frustration for this experience, it was in spring 2016 that I decided to give it a final try and to renew my membership for the last and final time. My intention was clear. Either something serious develops during the next 6 month or I will simply give up.
With that in mind over the next few months I continued with some sporadic communication till the mentioned date in September. I saw my Yanochka's profile again, which already several times before caught my attention, and again I told myself what a wonderful lady. She had an outstanding and very detailed and long profile description, talked about her interests, which have been very common to mine, and her photos anyway wiped me off my feet. But despite the fact that all this was catching my attention, however, in the past there was a blocking stone hindering me from writing her. This was the fact that she lived in Dubai and I simply couldn't imagine how to develop a relationship.
But this time everything was different. Yana had changed her profile. Dubai had disappeared and she mentioned that due to family reasons she recently moved back to Lviv, Ukraine. Since I live in Vienna, Austria, and work in Banská Bystrica, Slovakia, it was much more realistic for me. So I took a brave heart, sent her an expression of interest and received a positive response the same day.
Communication is the key to success
The next step was a long mail from my side responding to her detailed profile and her even longer answer back to my mail.
Then in my second mail on only the second day of our correspondence we had a first misunderstanding about some details how to develop a distant long term relationship leading us into some arguments about seriousness and quality of action. With that in mind I answered not only by mail but even by hiding my profile to other members, saying that I exclusively correspond with someone special. My decision was clear. I wanted to make her mine and underline my reliability with action rather than words. And her reaction showed me her clear interest too, since she has hidden her profile the same day as well.
With this action from both of us our communication developed in a very natural and very fast way. We have been sending long mails every day, talking about all important aspects in our lives and within just a couple of days found ourselves in day long Whatsapp chats and two hour long evening calls over Skype. It was just the second week in our relationship that I suggested to come and visit her in Ukraine. After discussing all details of my trip and doing some preparations we met on October 12, which was our first monthly jubilee. I arrived by car to Lviv and took my wonderful Yanochka into my arms for the very first time. A dream had materialized for both of us…
My best friend, partner, and second half
We spent a wonderful week together and although I had to return back home earlier for emergency business reasons (originally we planned for two weeks) it was as if we knew each other for years. The next four weeks have been quite tough and challenging. Being in love but separated we worked on all documents and exactly on November 12, which was our second monthly jubilee, I was back to Ukraine again and we got married with her two sons attending the ceremony with us.
We found the best friend, the partner and second half, of what we both have been dreaming about for such a long time in our lives before. And now we are in the process of preparing all documents for the move of my family to their new home here in Vienna and can't wait for the day of the approval of her permanent visa status being issued by the Austrian authorities. Our next steps will be our first Christmas together as a united family and although my wife Yanochka and my two sons will have to return back to Ukraine after the season, we are sure we will finally be living together within a further period of less than three month.
Advice to all who believe in finding real love
Here's our advice to all who believe in finding real love. With the help of Elena's Models you have a very high chance to make your dream come true. It might take some time, but you have the tools in hands to shape your future and influence your faith. Stay trustful and committed, set appropriate action at the right time, establish a reliable relationship and you'll get rewarded with a loving partner. Dear team at Elena's Models, we both thank you very much for offering your great services and giving us the chance of finally finding the love of our lives.
Once again, thank you very much for giving us the opportunity to meet over your site.
Best regards,
Mike (Austria) and Yana (Ukraine)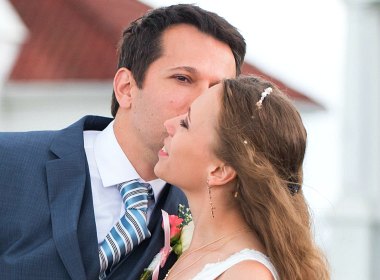 Read also: