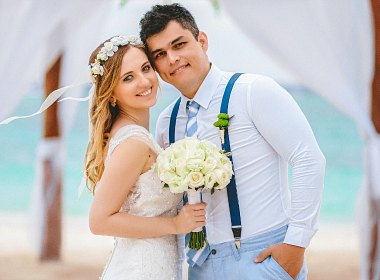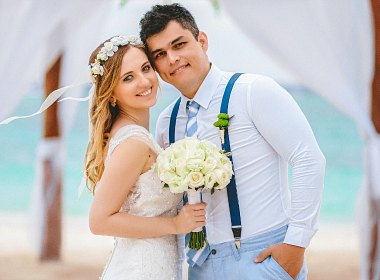 Receiving stories and photos from our clients is always a great reward for Elena's Models staff, who work tirelessly on keeping our dating site safe for genuine men and women seeking a real relationship. Online dating with Russian girls can be amazing if you choose the right website and have an open attitude to meeting new people.
Meeting a real Russian girl for dating online? It's simple
Max from Mexico was only for two days on Elena's Models dating site when he received an EOI (expression of interest) from the pretty Russian girl named Anastasia. He couldn't believe how perfect was her profile and instantly fell in love with her alluring grey eyes. When he invited her to join him for a video chat on Skype, she was happy to do it.
The first date had to end quickly but they tried to organize another meeting to see each other face-to-face, if even online. For one reason or another they couldn't make it happen for some time but then, as the destiny would have it, a snow storm in the Russian lady's city gave the new love an unexpected assistance. Anastasia had to stay at home and didn't go to work, so they decided to switch on their screens and ended up talking for the whole day, maybe around 6 hours.
From that point the romance developed quickly. In less than a month Max was planning to visit his new friend from Russia. The pair scheduled their vacations at the same time, and the online sweethearts could spend time together in Moscow.
"I was already in love but the meeting confirmed it"
Max says that he was probably already in love before coming to Moscow but the personal time spent together confirmed his feelings. He opened up to his Russian sweetheart, who also was feeling the same. The young man invited his lady to visit him in Mexico.
After Anastasia's arrival, they never parted again. The wedding was held on a beautiful beach in Cancun, which was the bride's dream.
The advice from the young couple is to take the leap of faith and go for what you have always dreamed about. They did and it made them very happy!
Read the complete story of Max and Anastasia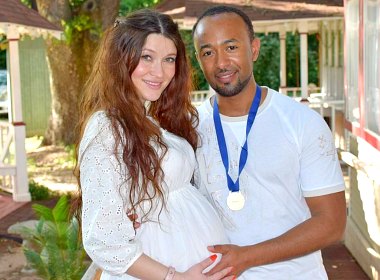 Read also: