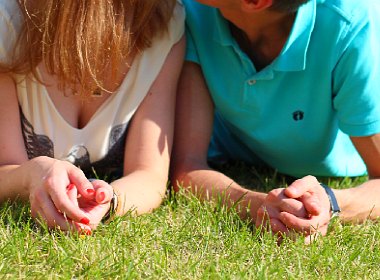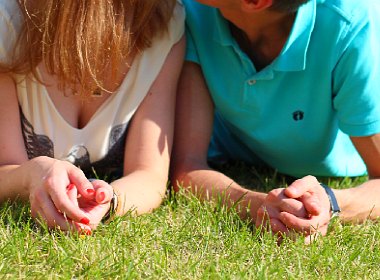 Some people get it right quickly and others get it right after a while. Here is some advice for men from a member of Elena's Models who at first struggled but then met the woman of his dreams.
The points he is making are simple:
We totally agree, this is what works. Here is the proof!
And here we have another case where "No" turned to "Yes": The lady rejected his EOI first but then they started chatting and fell in love! It does happen, guys. So, if you really like the girl, try to talk to her—Russian and Ukrainian girls love men who are persistent. (Read about the hunter-prey dating model here.)
So, the third piece of advice for men seeking contacts with Ukrainian ladies: Don't take the initial "No" for an answer, if you really think this could be the girl of your dreams.
Sending a second request is not stalking, it's just being persistent. Russian and Ukrainian women want men who are "serious" about them and not just playing. That's actually their major concern when they consider a guy's profile. Make them believe you are "serious" (because you took the time and wrote a personal letter just for her), and you have a much higher chance of getting a positive response.
Advice for men by Elena's Models member
By Australian Guy
From my experience from being on this site for a fair while now is that men should not meet any girl without meeting her on Skype first and establishing a strong connection with 1 girl only.
If a guy has for example top 5 girls who he likes but has not established an emotional connection with 1 of them before visiting her in any way, he is wasting his time and money visiting any of them!
I say this because this happened to me too many times because there was no connection. A lot of the times was because the girls did not make effort to meet on Skype and would make excuses.  For example, they have no internet at home, no camera on their computers etc. etc…  These types of girls are waste of time as they are not serious.
The girl I met made time to write emails, Viber calls and Skype. A serious girl will make effort!
My success came on my 7th visit to Ukraine! Thanks God!
P. S. As it turns out and which I had forgotten about was that my girl initially rejected my EOI. I wrote a quick message to her asking, "Why not interested? Because I was curious"? The rest is history! : )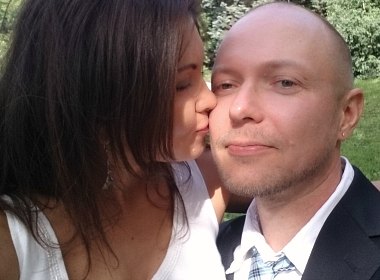 Read also: