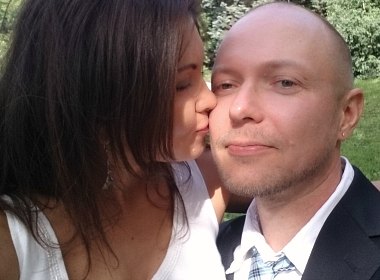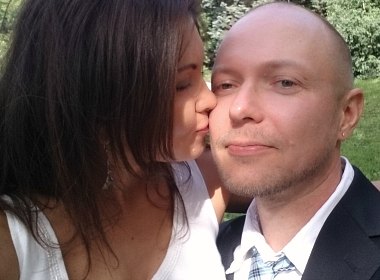 Another success story arrived to Elena's Models mail box today. Beautiful Lyudmila from Ukraine sent a touching account of how she met her handsome husband Jari from Finland through the dating site.
Likes & mishap with friends request
"It all began a year ago in 2015, as usual, from likes and a request to be friends," Lyudmila recalls.
After looking at each other's profiles and exchanging likes, she decided to send the young bachelor a friends request.
Her request was accepted and she kept writing to him. Picture her shock when her now husband revealed that he actually decided to reject her friendship request a year ago. He read her profile and what she wanted in a partner and didn't think he would match it. This is why he chose to answer, "No" in response to her asking to be friends on Elenasmodels.com.
But what really happened, he pressed a wrong button and the girl received "Yes".
When Jari received Lyudmila's email, he was confused: Why was this girl writing to him? He checked their communication history and discovered the mishap. So, he went along and the pair started chatting via Skype and email.
Dating
After 4 months of talking online Jari went to Kiev for the first personal meeting. Lyudmila writes about her instant attraction to the Finnish gentleman who won her over with his mild manners, caring attitude, and calm demeanor.
Then they met in Ukraine again in 2 months. The next visit it was the Ukrainian's lady turn to make a trip to her boyfriend's country. In January 2016 she arrived to Finland for the first time.
Lyudmila had experience of living in Europe before. She also speaks 5 languages: English, German, French, Russian, and Ukrainian. She said she didn't have any cultural shock or difficulties, although she admitted that as a language Finnish was completely different and required to start learning it from scratch.
The happy ending: "We were meant to be together"
The lovely couple got married on 12 August 2016.
Lyudmila's advice to love-seekers is to persist and seek what they really want to find. She feels that their success story is more of a miracle than others, because of the way they connected, phenomenally altering "No" into "Yes".
"Don't be afraid to want your own things," she maintains.
"If you are meant to be together, even No can become Yes."
Read more stories of successful couples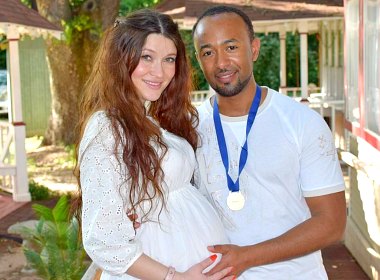 Read also: