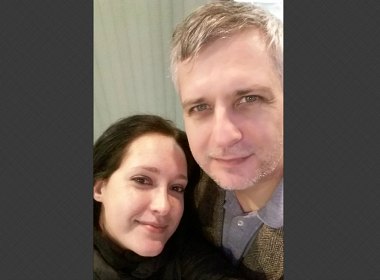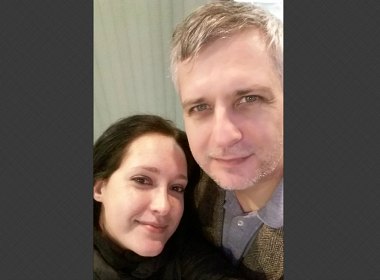 Another beautiful couple added their story to the many happy reports of people meeting on our site. Tom from Canada and Vera from Kazakhstan got married after meeting on Elena's Models.
Like many others, Vera, who wrote the story, said that she had big doubts when she joined the site. Some other people are even careful to register, wondering if Elenasmodels.com is legit.
Why is it so? Does it look too good to be true? The majority of people who join dating sites are unsure it would work, and we have never had a report where people stated: "We knew it would work and it did." Every guy and girl on our site make a leap of faith when placing their ads or upgrading memberships. There are no guarantees that it will certainly end in a "happily ever after" chronicle, but you can be confident that it does work for the people who really want to make it happen.
Vera was so quickly taken by Tom's excellent sense of humour that she printed out his photo and showed to her friends, telling them he would become her future husband. In 1.5 years this dream came true. The gorgeous pair is now married and arrange documents for immigration.
Tom was the first to fly to his online girlfriend from Kazakhstan. They hit it off amazingly and couldn't stop chatting and laughing together. Even though Vera's English wasn't perfect, they had no language barrier. They could understand each other without problems. After the first meeting they kept scheduling dates in Hong Kong, Japan, and the USA.
Having met a few times and feeling they were made for each other, the pair decided to get married. They intend to keep arranging meetings whenever they can while the process of visa paperwork is ongoing.
Vera says, "If you are in love — all superstitions disappear and believe me, it's worth it!"
The doubts and questions vanish when you start communicating with the person that you feel was made for you. Skype and phone calls make it easy to see each other's faces and emotions, smile and laugh together. You can exchange any information you wish, ask questions, post photos and videos of your daily lives. Email, SMS, and various apps make contact on the go easy.
The answer to the question, "Is Elena's Models legit?" is clear. People meet on our site every day, date, fall in love, some of them decide to join their lives together and get married. There are kids born to these happy couples, and you can see the faces of actual people on the photos attached to success stories. Some of you who have been members for a long time may recognize ladies they had a chance to talk to in the past.
All that's required is a small step forward to start making things happen. Your dream partner may be already waiting for you.
Read the full story of Vera and Tom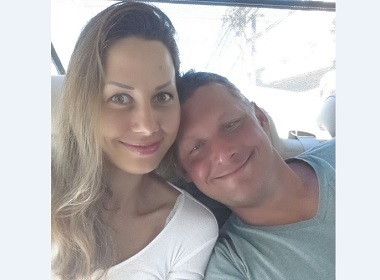 Read also: