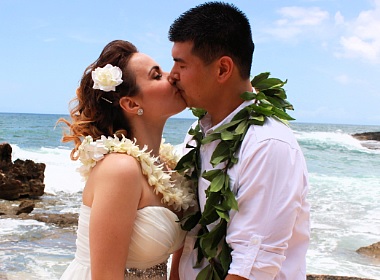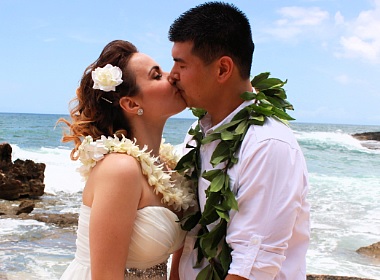 Dear Elena's Models,
I saw my wife, Emily's profile on Elena's Models on July 9, 2013. At the time I did not expect her to like me very much because I thought she was way out of my league. Since I was a Platinum member, I was able to see her mobile number and called her for fun. I was expecting her to be not talk to me very long and hang up but instead, our conversation was wonderful, in fact it was so nice talking to her on the phone that I had to hang up because my colleague was waiting for me at our meeting and I was getting late!
I called Emily the next day, the day after that, and every day afterwards. We spoke for hours each time on Skype.
I finally bought a plane ticket to Kiev and spent over 25 hours on airplanes and lay over because I was flying from Honolulu, Hawaii, which means I had to change three planes! Honolulu to New Jersey, New Jersey to Frankfurt, Frankfurt to Kiev.
After a long tiring flight, I finally met Emily at the Borispol International Airport on October 3, 2013. We started kissing right away and even on the taxi ride to our hotel room. I spent 90 days in Ukraine, the maximum amount of time I am allowed to stay as a tourist. The whole time I was there, we visited many nice cafes and bars in Kiev, Nikolaev, and Lviv.
Her family was from Nikolaev, so we caught a 12-hour train ride from Kiev to Nikolaev and it was very fun because I have never caught a train before and it was a very good experience for me.
I asked Emily to marry me on November 23, 2013 and we told everyone in her family that she was my fiancé. We had a big banquet around December of 2013 and had a lot of fun with all her family members before I had to fly back to Honolulu.
Right when I got back to Hawaii, I immediately worked on Emily's K1 visa by myself and was able to get it down from scratch in just seven days!
She was approved for the K1 visa around April 24, 2014 and arrived in Honolulu, Hawaii on May 15, 2014. We were very happy to be together again after a long wait apart.
We got married on June 11, 2014 in Ko'Olina, Hawaii, on a beautiful beach wedding.
A few weeks later, we worked on getting her adjustment of status after getting our marriage certificate in the mail, so that we could get an appointment with an immigration officer for an interview for Emily's green card. After a few months of wait, we had an appointment with our immigration officer on December 16, 2014 and we were both very nervous and I actually started crying when I was professing my love for Emily and how much she meant to me! Emily received her green card on Christmas Eve and it was the best Christmas present for the both of us!
Emily decided that she wanted to give back to her new country and joined the U.S. Army. She left for basic combat training on April 13, 2015. It was a very difficult moment for me as she was going through very hard training and we only spoke on the phone once every 3 weeks for 10 minutes. Our main method of communication was writing letters to each other. She will write to me and write to her parents in Ukrainian and asked me to send a picture of the letter to her parents on Whatsapp.
After a long and difficult training with the U.S. Army, Emily was able to get her US citizenship on June 24, 2015 when she raised her right hand and swore her allegiance to the United States. I was invited to go see her become a U.S. citizen at Ft. Jackson, South Carolina. She graduated on top of her class the next day on June 25, 2015 and she officially became an active duty soldier in the U.S. Army. I was very proud of her as I have served six years of the Army myself before I was medically discharged.
We got stationed in Fort Lewis, WA, and we are planning to build of future in Seattle, WA. We even just recently purchased our first condo in Seattle and we couldn't be happier!
It was a lot of ups and downs along the way, we somehow made it together and we are working hard to continue to build our lives together for a beautiful future. One day, we may decide to have children. But not until after she leaves the military and travel the world together with her hard earned U.S. passport!
Harry and Emily (USA)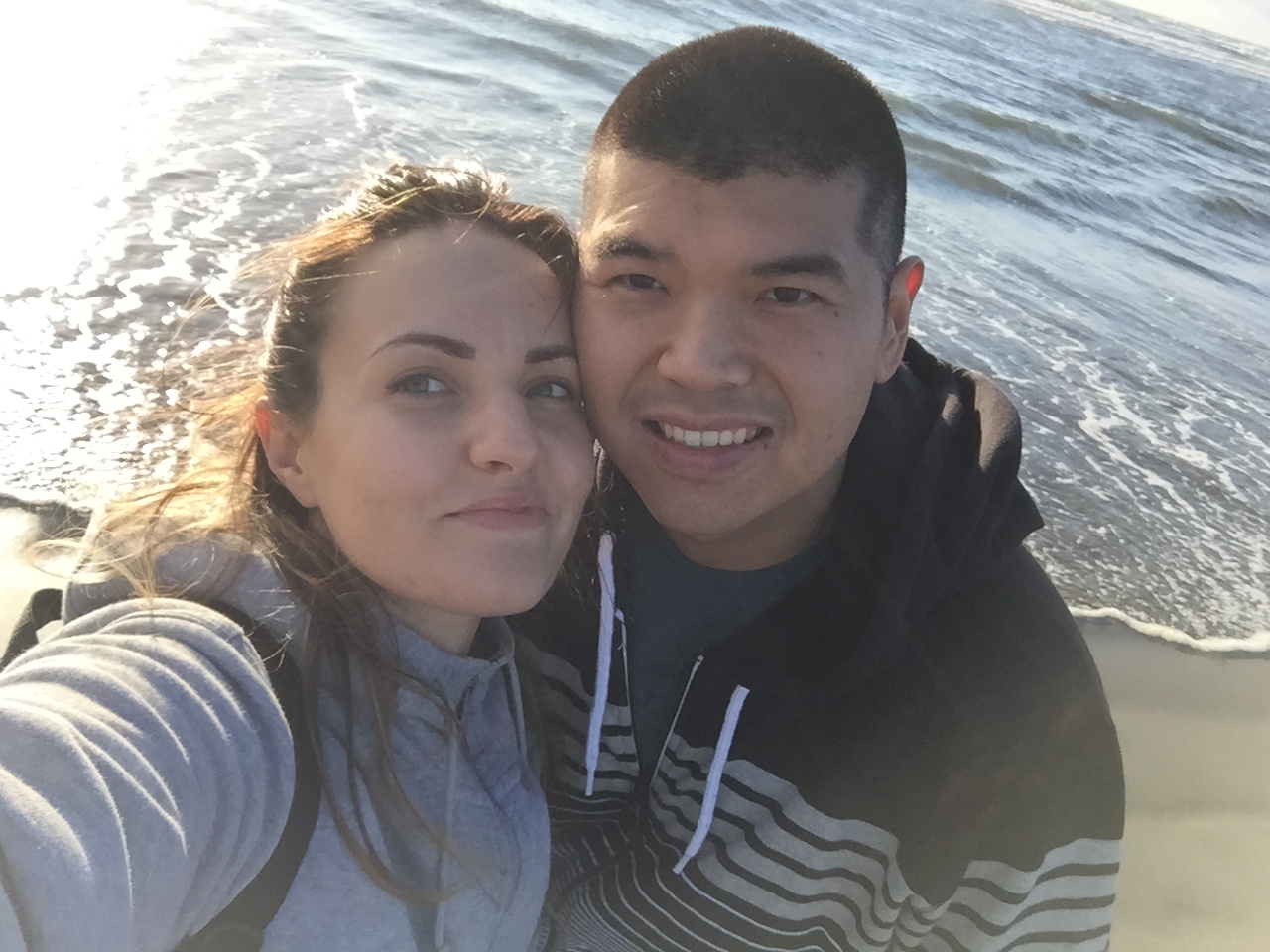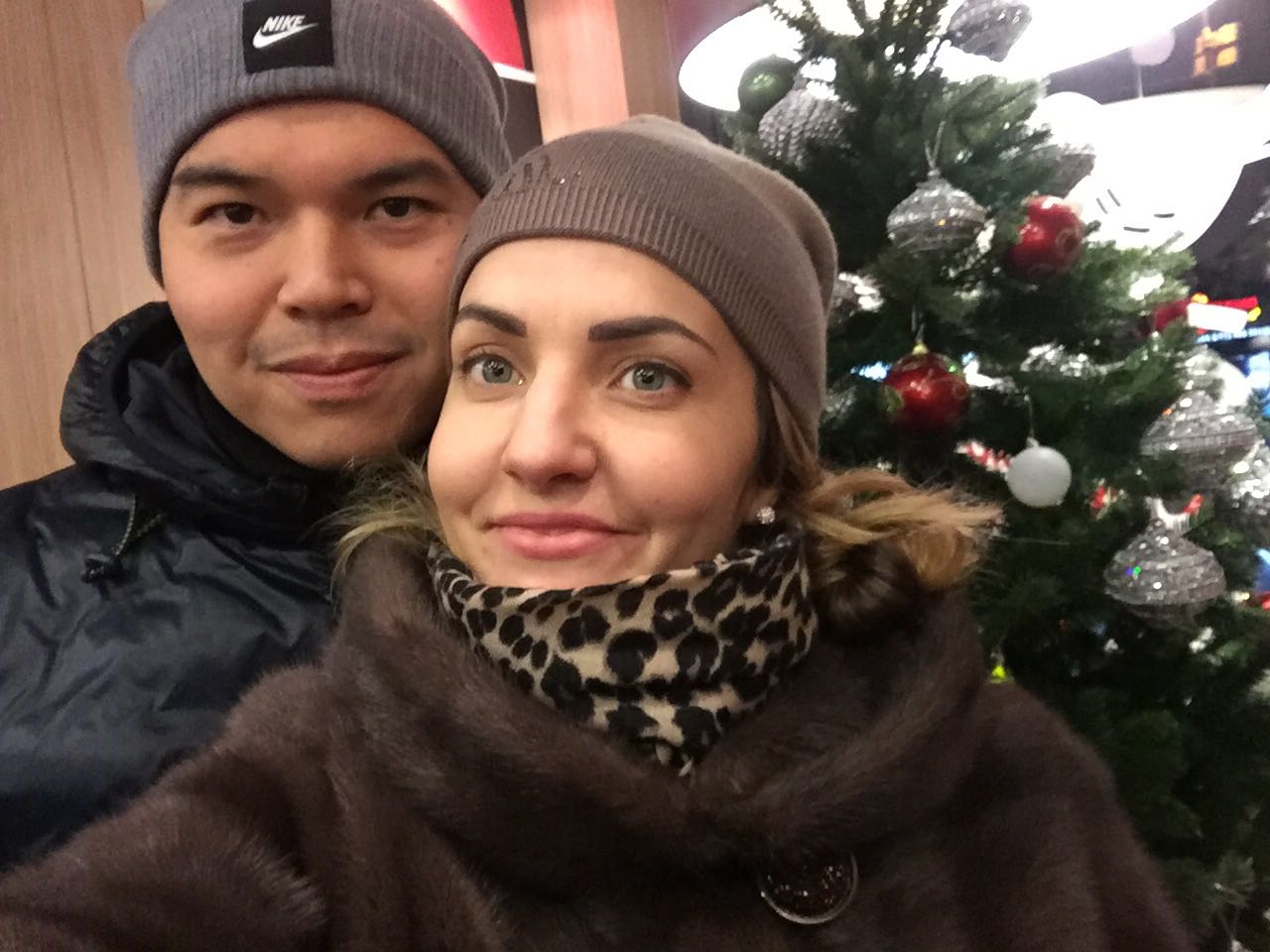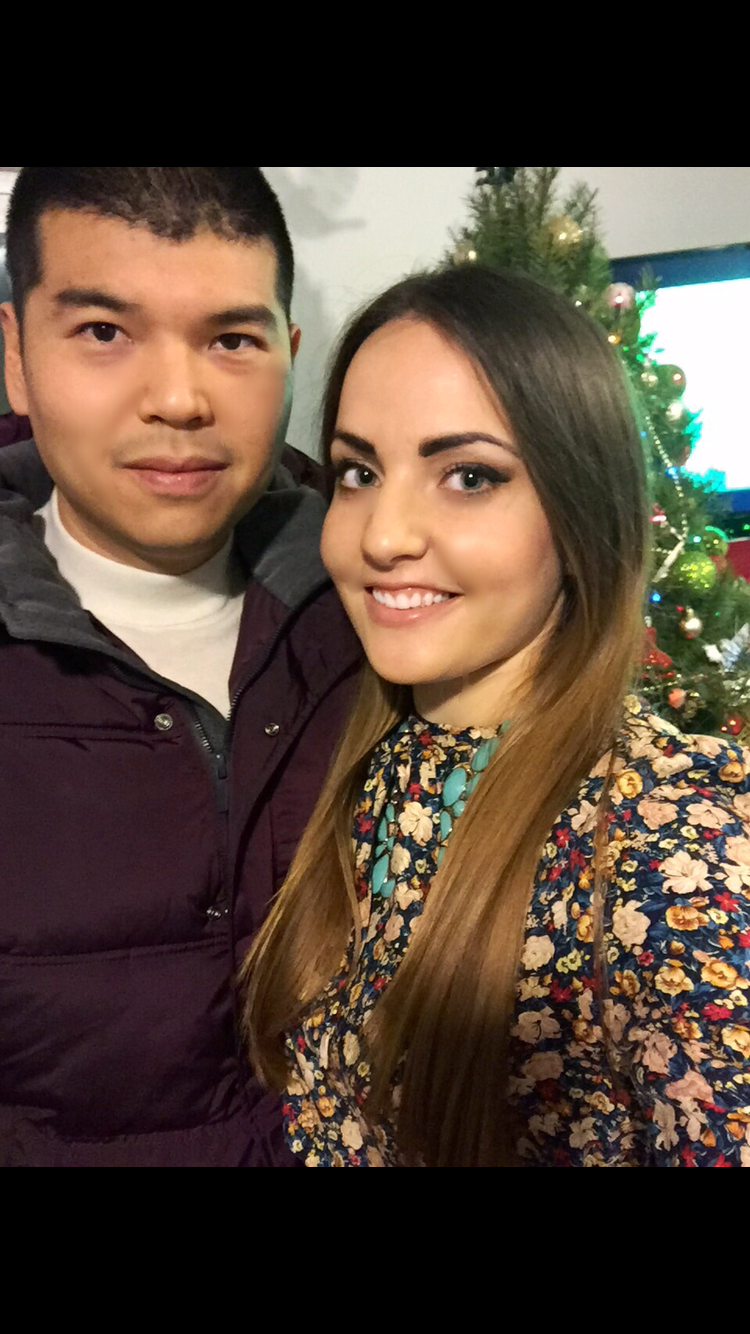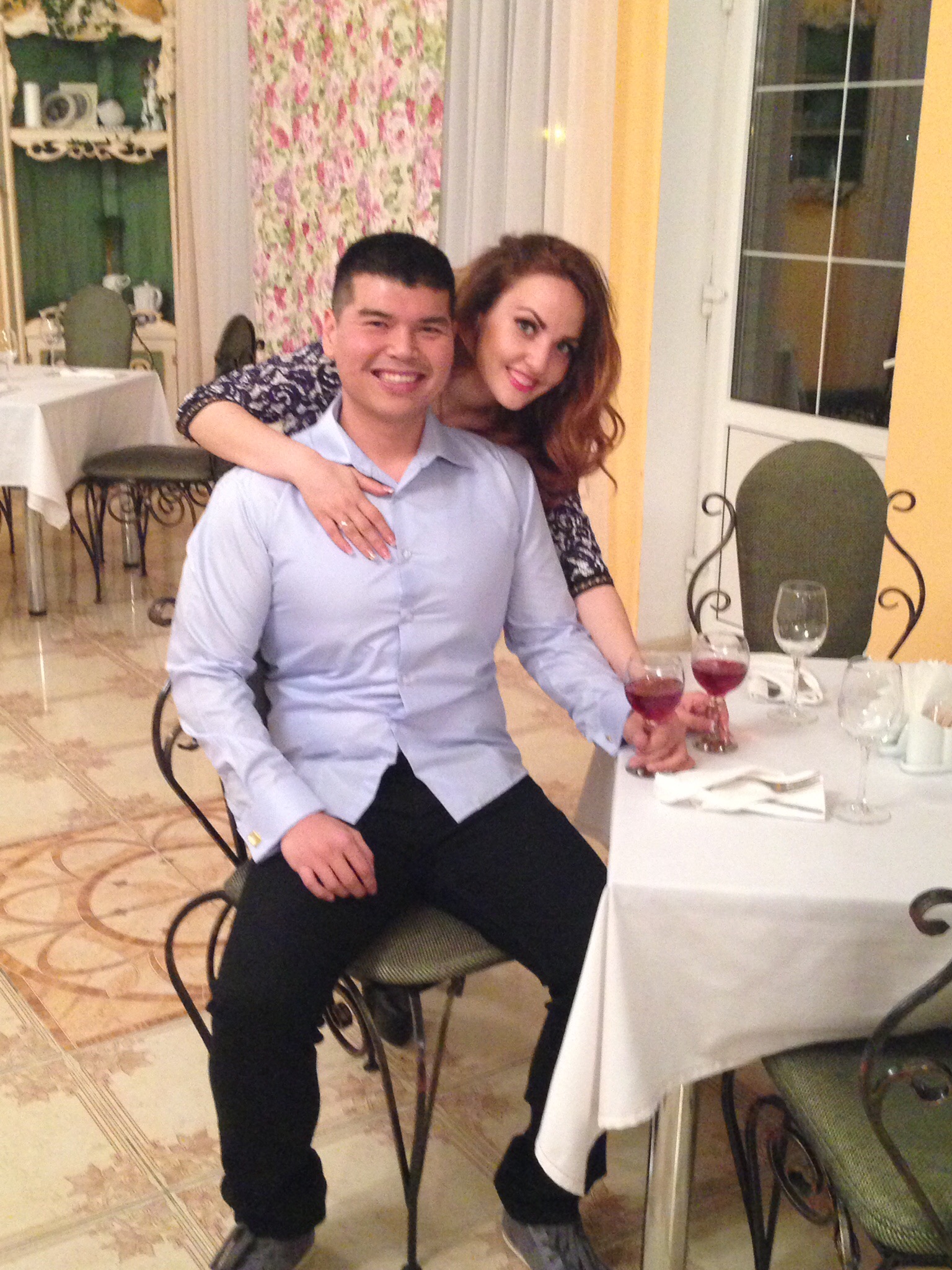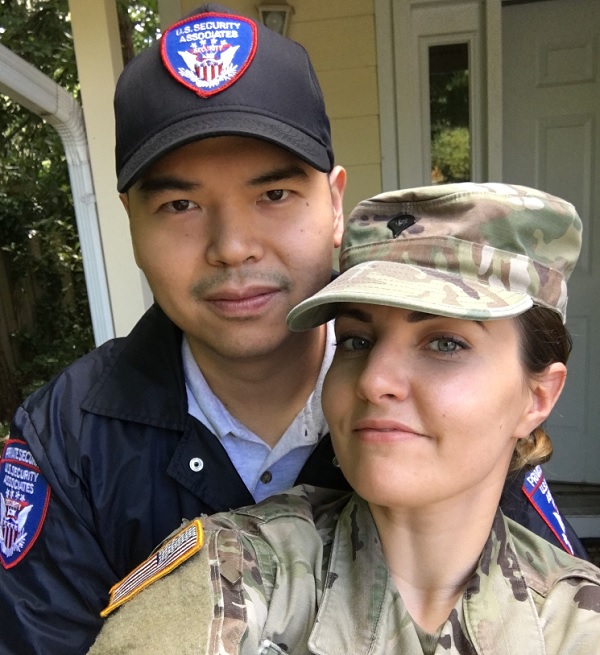 Read the full story on Elenasmodels.com
Read also: