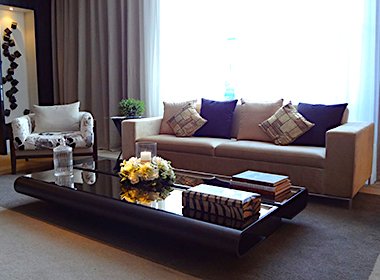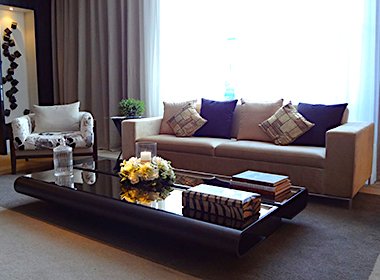 If you are paying in USD, the cost to rent an apartment in Kiev dropped as compared to the last year.
Rental prices for apartments plunge in Kiev, Ukraine
The average price of renting 1-3 room apartments in Kiev dropped by 4.35% in the period from 17 January 2017 to 16 January 2018, based on data by UNIAN.
Now on average renters pay US $396 monthly, less for smaller flats and more for roomier apartments.
One of the reasons for this is, of course, the dive in the exchange rate between Ukrainian Hryvnia and US Dollar. Even if the prices in hryvnia remained the same, there would be an obvious slump in the dollar equivalent. For instance, prices for real estate to purchase also lost about 6% in one year, if we recalculate them in USD. This affected both lived-in and brand new flats.
The cost of rentals also depends on the area. Homes in central districts of the city will cost you more. In cheaper areas you can spend as little as $3,000 to get your own place to stay for a year.
Cheapest apartments are in Dneprovski district, where the average cost for renting a 1-room apartment was only $240 a month.
The most expensive leases were offered in Pecherski district: $387 for a 1-room rental accommodation.
The drop in rental prices was recorded in all districts of the capital
The highest reduction in the cost of 1-room flats recorded in Pecherski area: 5.38% ($387).
Rentals in Darnitski neighborhood dropped the least: 3.37% ($258) for the same type of properties.
Ukrainians classify homes by the number of actual rooms, not bedrooms. The classic 1-room flat includes an entry (hall), kitchen, bathroom, and the living room, which serves as a bedroom at nights. This is the most in-demand type of accommodation, both for purchase and rent, as it's the most affordable.
Prices for real estate in Kiev are rather cheap. For instance, a second-hand 1-room flat can be purchased for as little as US $25,000. It will be small and in a poor condition, but it will be a place to live. And it's in a European capital. Prices for brand-new flats in Kiev start from under $40,000.
The apartments are in multi-story high-density buildings. That's the typical home for Ukrainians. Not many of them live in houses, which are normally located in settlements outside the city area.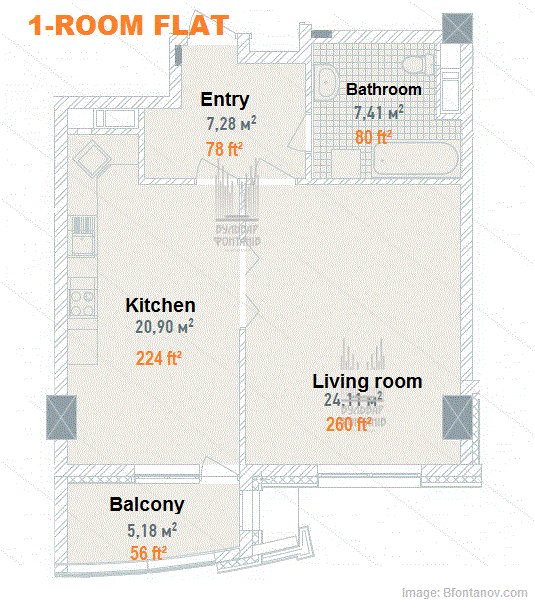 If we are talking about rentals, 2-room flats (which is what you would usually call "1-bedroom unit") are also popular both for purchase and rent.
In 2018 the cost of renting a 2-room unit dropped the most in Podolski locality: by 6% to $360/month.
The smallest drop was recorded in Svyatoshinski district: by 5.9% to $367/month.
The cost of renting a 3-room unit decreased the most in Darnitski district, by 5.9% and now reached $367/month. The lowest decrease recorded in Desnyanski district, where prices dropped by 2.21% and reached $443/month for a 3-room unit. This will be the analogue of what westerners call a 2-bedroom unit.
4-room units (the analogue of 3-bedroom) exist in Kiev but they are rather rare.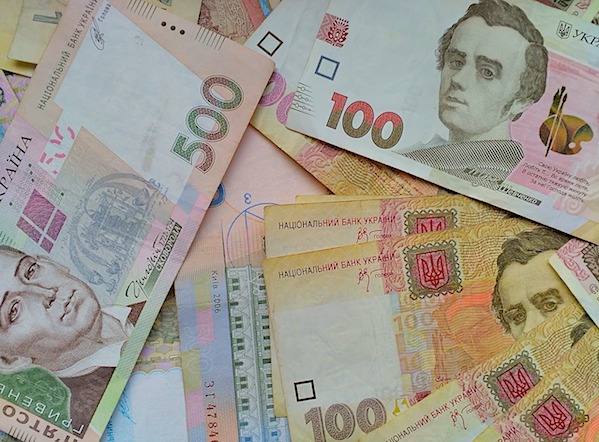 Read also: